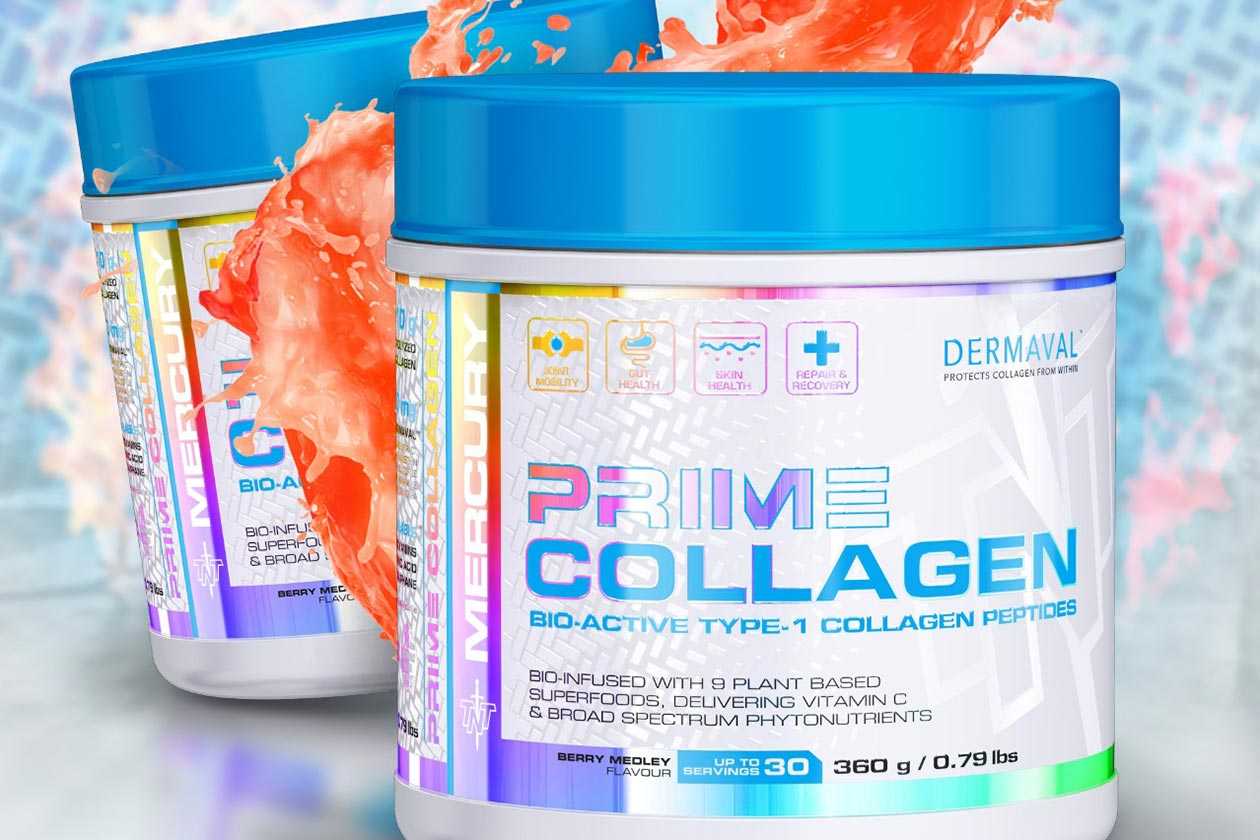 It was only a week or so ago we got confirmation on an all-new supplement coming to TNT Mercury's Prime Series next month, with a plant-based, vegan-friendly protein powder. It turns out the brand's upcoming 'Prime Vegan Protein' isn't the only item it has planned for October, with news today revealing it is also dropping a product named Prime Collagen.
TNT Mercury's Prime Series, Prime Collagen, is a collagen-based supplement featuring a solid 10g of hydrolyzed collagen peptides per serving to support healthy hair, skin, and nails. To give the product a bit extra and help it stand out in the crowded collagen market, there is also 50mg of Dermaval, a branded blend of nine superfoods, including camu camu and acerola.
Once again, TNT Mercury is looking to launch Prime Collagen next month alongside its other new Prime Series supplement, Prime Vegan Protein. The collagen product will be coming in the one fruity flavor named Berry Medly, and have the usual 30 servings per tub.