Bang is giving away one of its signature branded Jeeps for its 8th birthday
Oct 29th, 2020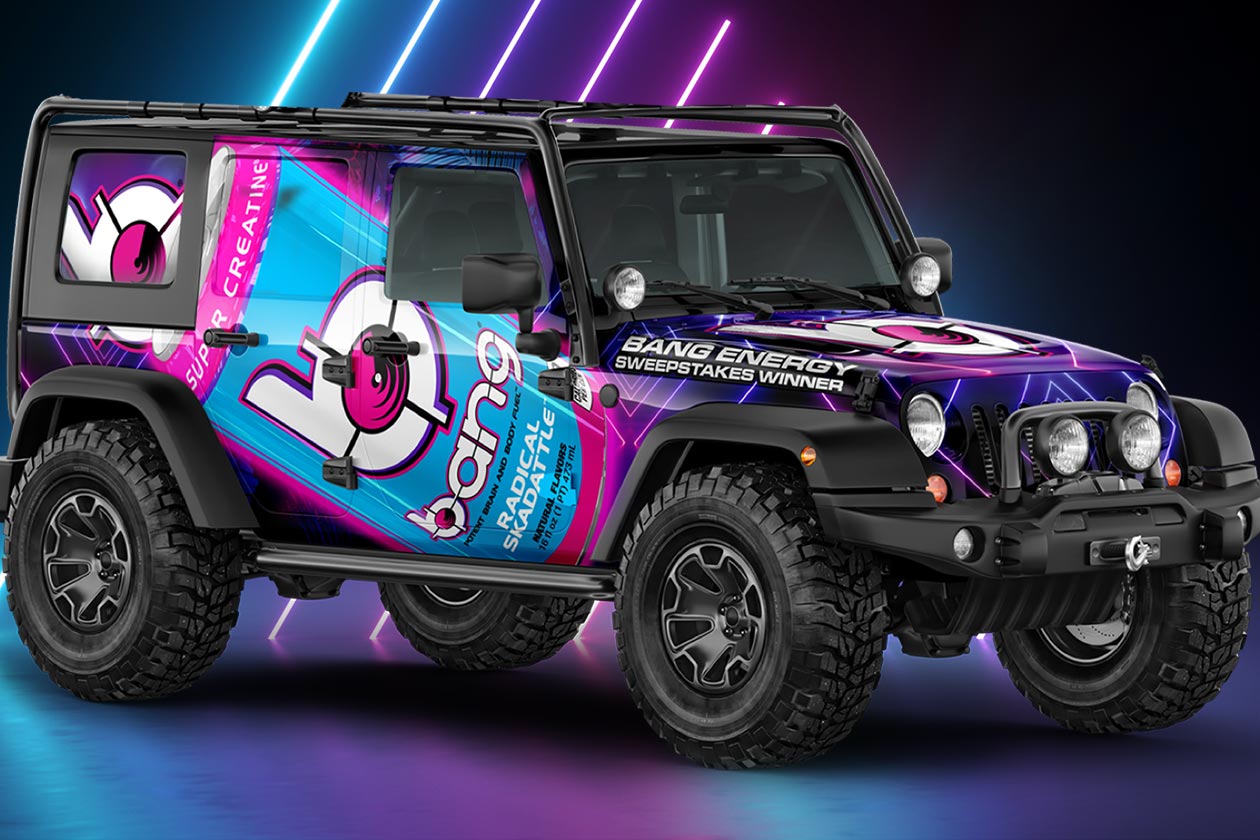 VPX Sports and its hugely popular beverage, the Bang energy drink, have always run some truly unique promotional campaigns, from attention-grabbing booths at expos to custom Bang branded shoes. This week the company is stepping things up again by way of a giveaway, and we're not talking cases of the Bang energy drink or any kind of accessory.
To celebrate Bang's eighth birthday, VPX Sports and the beverage brand are giving away one of its signature, custom branded Jeeps. Based on the images used to promote the sweepstakes, the grand prize will feature one of the brand's most recent flavor releases in Radical Skadattle. Despite the size of the prize, it is relatively easy to get yourself in the draw.
All you have to do to be in the running to get your own Bang energy drink Jeep is head to the Bang Energy Sweepstakes Instagram account and follow everyone it is following, as well as the page itself. You then need to head to this link here and complete the sign-up process. You have until tomorrow night to get everything done with the lucky winner to be drawn next week.