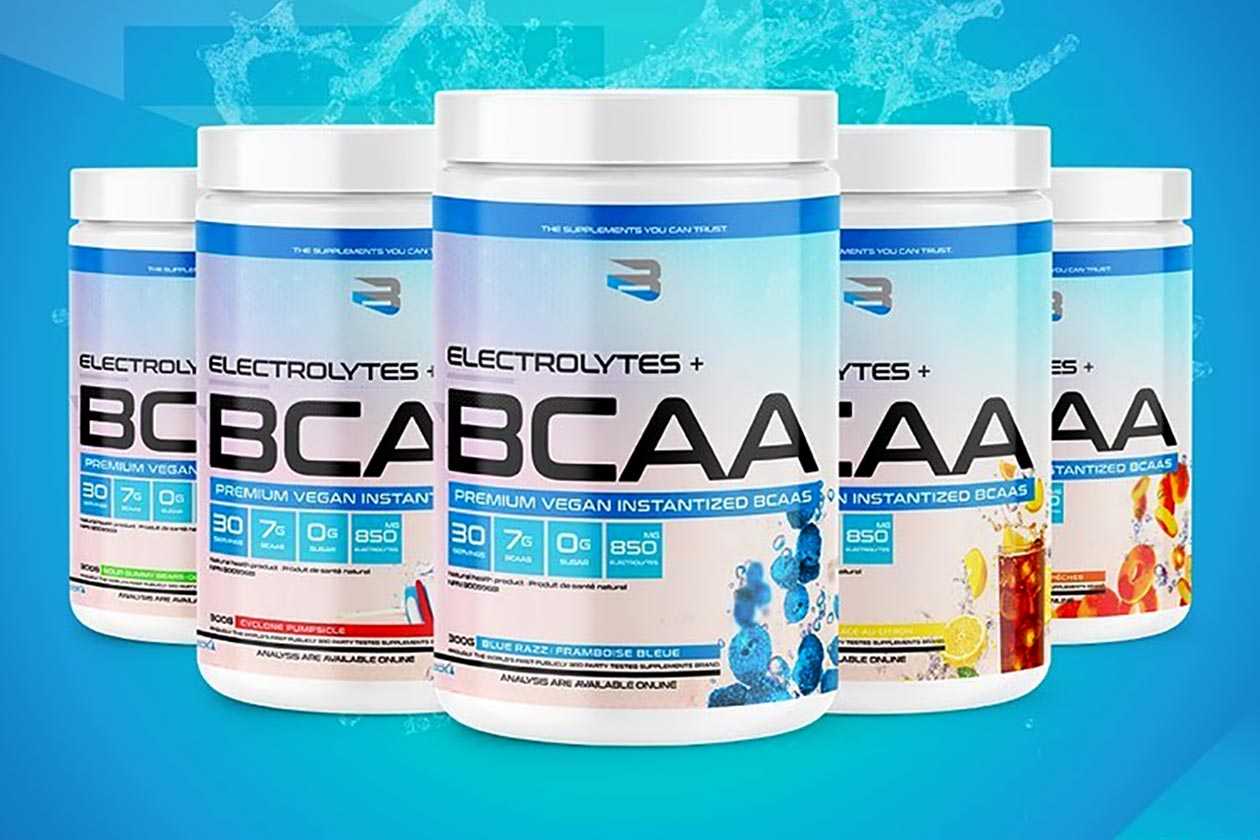 It wasn't that long ago Believe Supplements released Performance EAA, a full-spectrum EAA product built to support muscle recovery, along with a few extra ingredients for focus and pumps. The Canadian company has just dropped another amino supplement, separate from Performance EAA with the BCAA-based and electrolyte infused 'Electrolytes + BCAA'.
As mentioned, Believe Supplements' newest amino product is BCAA-based, which is the primary point of difference compared to Performance EAA and its more complete blend of all nine EAAs. Electrolytes + BCAA comes with a solid 7g of vegan-friendly BCAAs in each of its 30 servings, plus an 850mg blend of electrolytes to support hydration, and zero sugar.
Believe Supplements has decided to make Electrolytes + BCAA exclusive to retailers for now, so you won't find it on its website. The product is available in a nice variety of flavors with five to choose from in Blue Razz, Cyclone Pumpsicle, Lemon Iced Tea, Gummy Bears, and Sweet Peach.