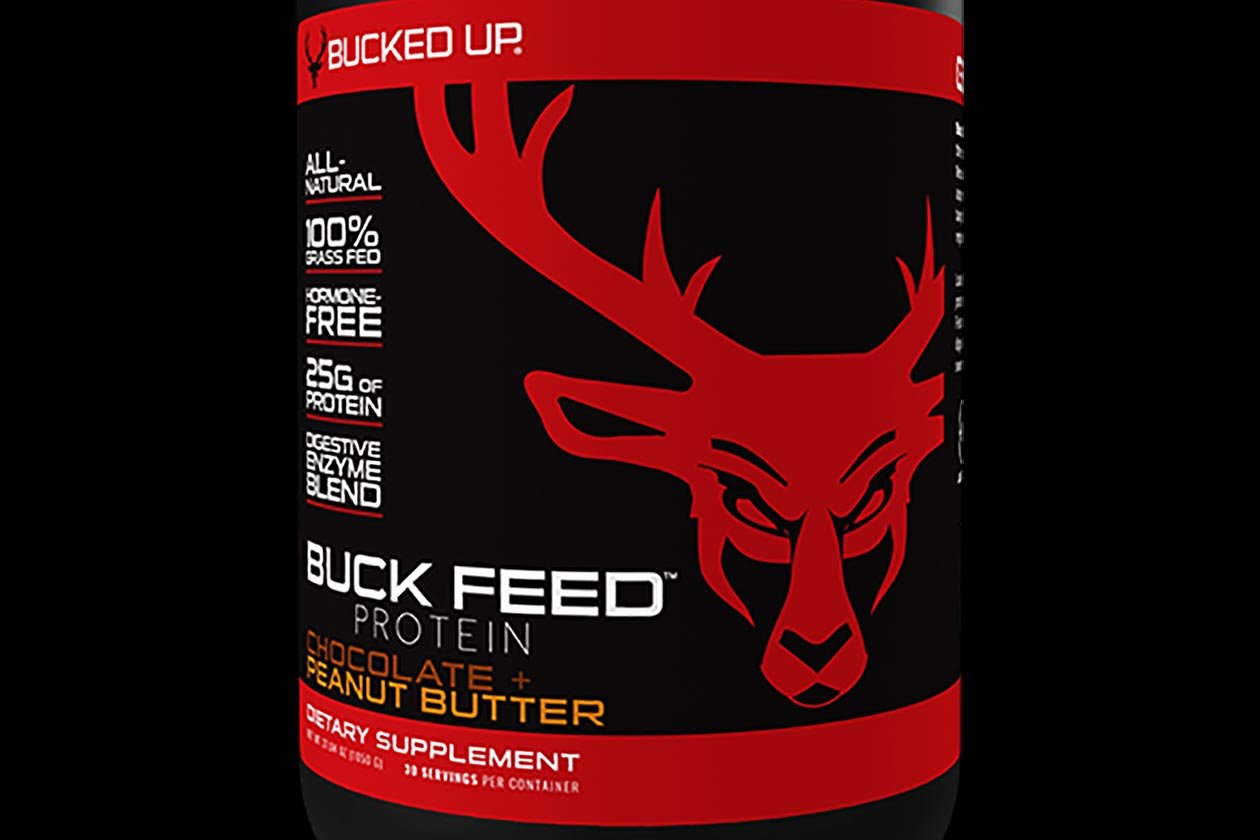 Yesterday we shared details of an all-new line of Buck Season seasoning flavors from Bucked Up, with the introduction of three dessert-style options. The brand actually has two other new products this week, and they are similar to the Buck Season Dessert collection, in that they're flavor extensions of an already available item, although they don't form a separate series.
Bucked Up has put together two more flavors for its grass-fed whey blend protein powder, Buck Feed Protein, which actually doubles the size of its menu, as previously it only had two tastes to choose from. Those two new additions joining the supplement's traditional originals, Chocolate and Vanilla, are another two classics in Chocolate Peanut Butter and Cookies and Cream.
The new Buck Feed Protein flavors are in stock and available for purchase from Bucked Up's online store for the fairly high price of $59.99 for a small 2lb tub, packing a total of 30 servings. You get the usual 25g of protein in each serving, which the brand transparently lists as 20g coming from premium whey isolate and the remaining 5g from whey concentrate.