Foodspring puts together a Christmas edition Gingerbread Protein Cream
Oct 17th, 2020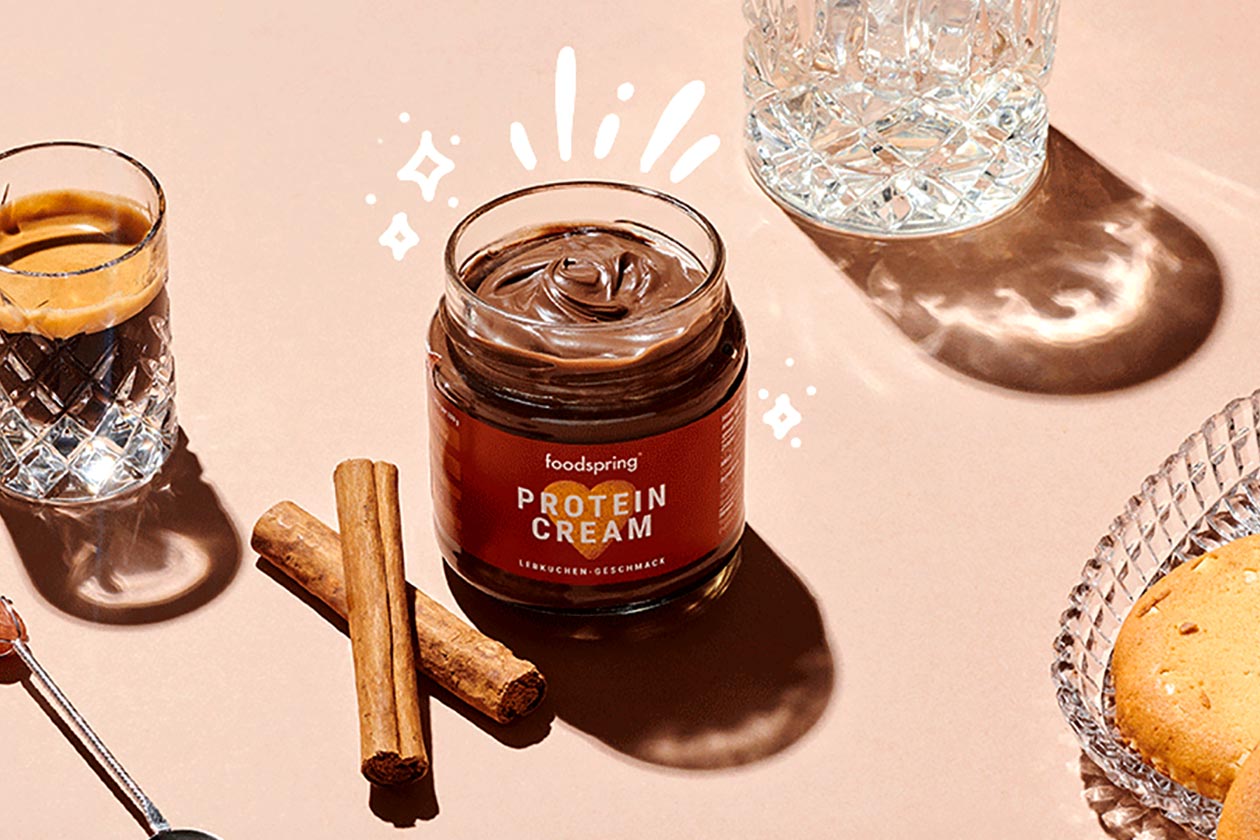 Protein Cream is a delicious, high protein, lower carbohydrate spread from Foodspring made with whey concentrate, hazelnuts or coconut flakes depending on the flavor, and no added sugar. The options the product regularly has on its menu are a sweet Hazelnut, Cocos Crisp, and the half and half flavor featuring one side brown and one white, Hazelnut and Whey.
This week, Foodspring has added a new flavor to the menu of its Protein Cream, although it's only going to be around for a limited time. The special edition option the German brand has put together is, of course, themed around Christmas with Gingerbread. It comes with a similar set of macros and main ingredients, including a hazelnut base like the Hazelnut Protein Cream.
Just like the rest of Foodspring's extensive functional food and healthy snacking lineup, you can grab the Gingerbread Protein Cream from its website. The German brand has priced it the same as the other flavors of the product at €4.99 (5.85 USD) for a small 200g jar, but as mentioned, it is a limited edition, Christmas release, so it won't be around for good.