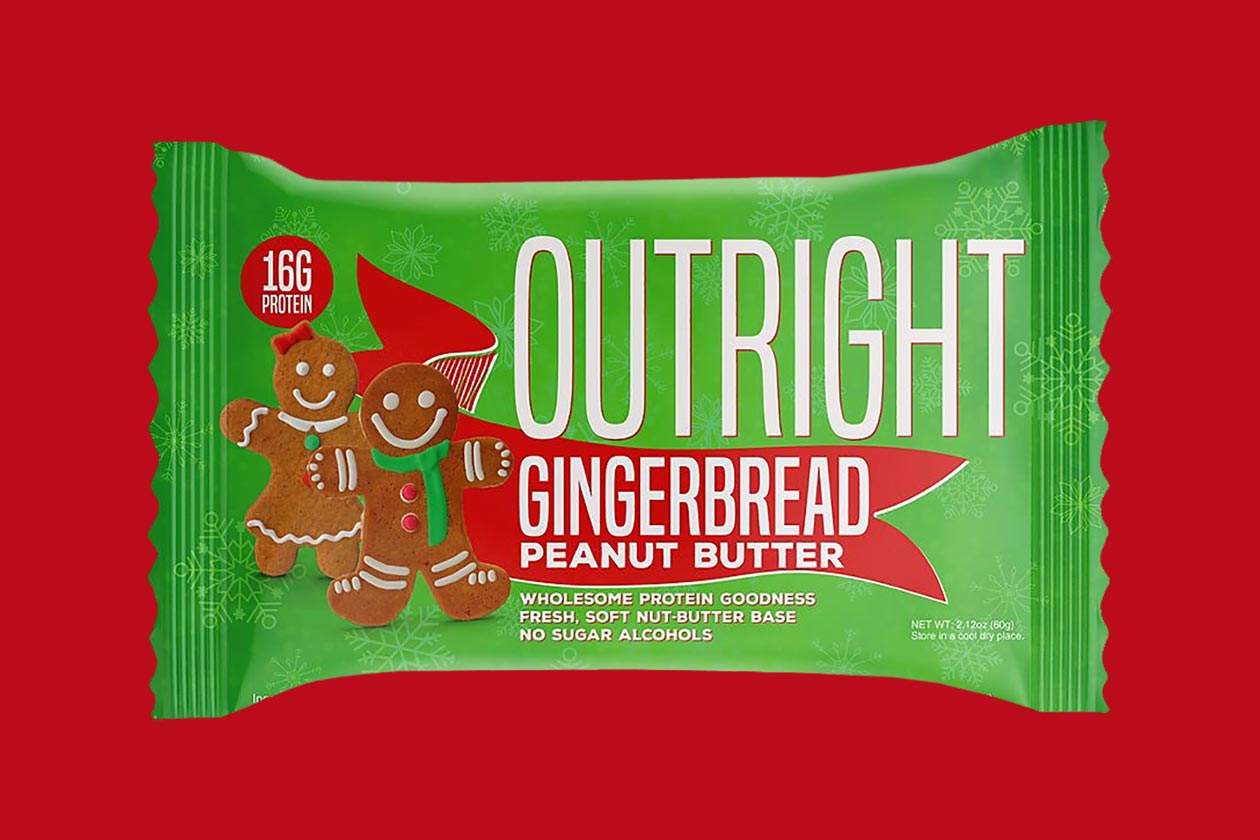 Around the middle of the year, Marc Lobliner's functional food brand Outright, named several new flavors of its original, nut butter-based, Outright Protein Bar. The list of upcoming options included a few that are now on the market and available, with Creamy Red Velvet, Pumpkin Pie, the Velositol-enhanced Breakfast Bar, and a White Chocolate Chip Outright Crisp Bar.
Also, on the list of new flavors announced in the middle of the year was a Gingerbread Outright Protein Bar, which did seem odd as that's typically something you see closer to Christmas. That Gingerbread flavor is now finally out and ready to purchase from The Vitamin Shoppe at $24.99 per box, with Tiger Fitness due to get the holiday-themed product sometime soon as well.
The nutrition profile on the peanut butter-based Gingerbread Outright Protein Bar is much the same as the protein snack's many other options, led by a strong 16g of protein per bar. You then have 23g of carbohydrates with 16g of that sugar, 15g of fat, and a total of 290 calories.