Oct 19th, 2020
Halo Top is welcoming an entirely new type of ice cream in Australia this week with dairy-free, plant-based, and low-calorie ice cream made with oat milk. You can get dairy-free Halo Top ice cream in the US, however the functional brand uses coconut milk and fava bean protein in that one, and the oat milk version has a very different nutrition profile.
The latest from Halo Top in Australia comes with a calorie count very similar to that of traditional Halo Top ice cream, but as mentioned, the macros making up those calories are not the same. You only get 4g of protein or less in the all-new oat milk version, whereas Halo Top's signature dairy ice cream has around 20g of protein.
The rest of the product's nutrition profile includes 32 to 44g of carbohydrates, 26 to 32g of that sugar, 14 to 18g of fat, and calories ranging from 360 to 400, depending on the flavor. Despite the lower amount of protein and similar calories, Halo Top's plant-based ice cream for Australia does come in some delicious-sounding flavors.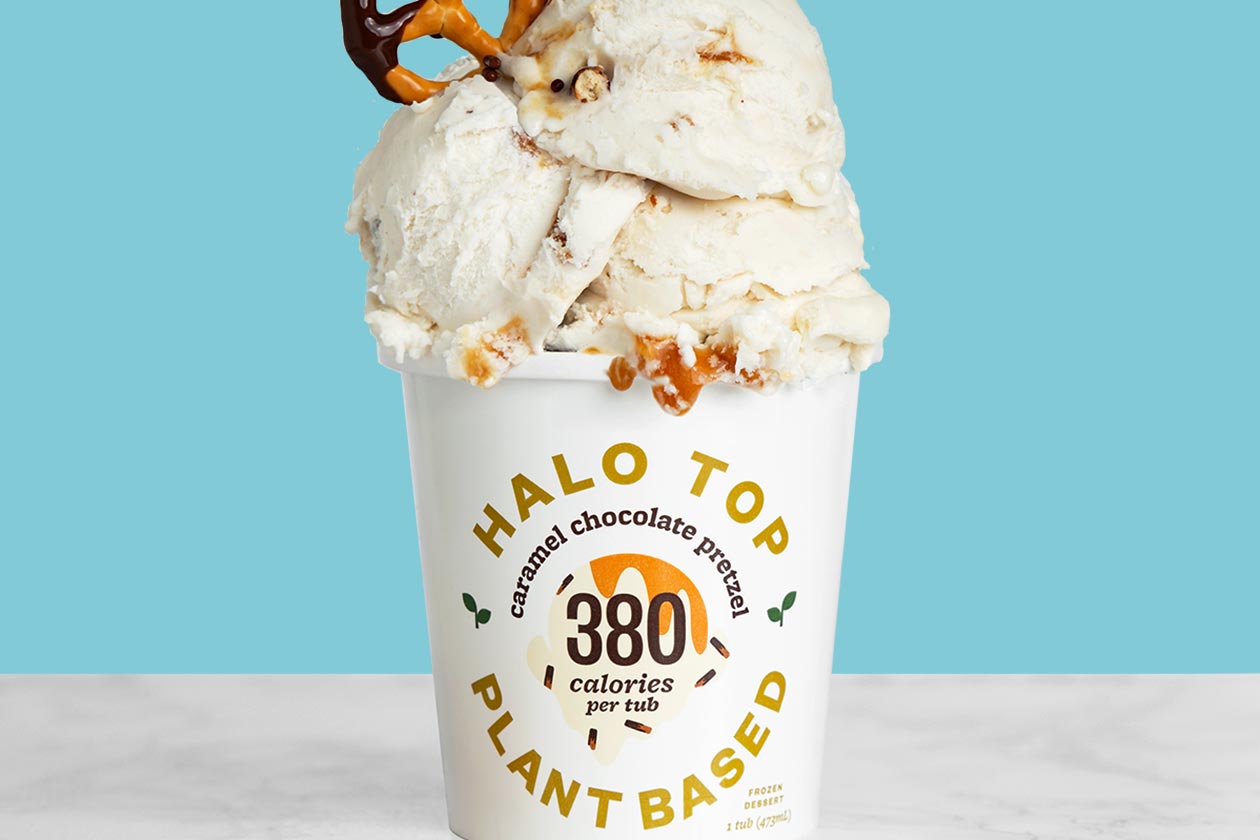 The oat milk-based ice cream menu consists of Chocolate Hazelnut with real hazelnuts throughout, and Caramel Chocolate Pretzel with fudge-coated pretzel pieces and a salty caramel swirl. The other two are Chocolate Chip Cookie Dough with cookie dough pieces and chocolate chips, and Peanut Butter Chocolate Overload with rich brownie pieces and peanut butter, surrounded by a sweet chocolate swirl.
All four flavors of Halo Top's plant-based, oat milk ice cream are rolling out to frozen sections in Coles and Woolworths supermarkets in Australia this week. At Woolworths, the product is currently on sale at $7 (4.94 USD) down from $9 (6.35 USD) for a 16oz tub, which is the same price as Australians pay for the regular dairy Halo Top ice cream.