Last month we posted about the relatively new brand Huge Nutrition, who hit the market with quite a variety of products, covering weight loss, pre-workout, amino, muscle building, and more. This month the up and coming company has introduced another weight loss supplement named Exterminate, which is separate from its first fat burner, Eliminate.
The primary point of difference between Huge Nutrition's Exterminate and Eliminate is that Exterminate is caffeine-free, while Eliminate is a stimulant-powered product. The two supplements can be used together for even better weight loss results; in fact, the brand has created a stack where you can purchase the pair and save $5 compared to their individual price of $49.95 each.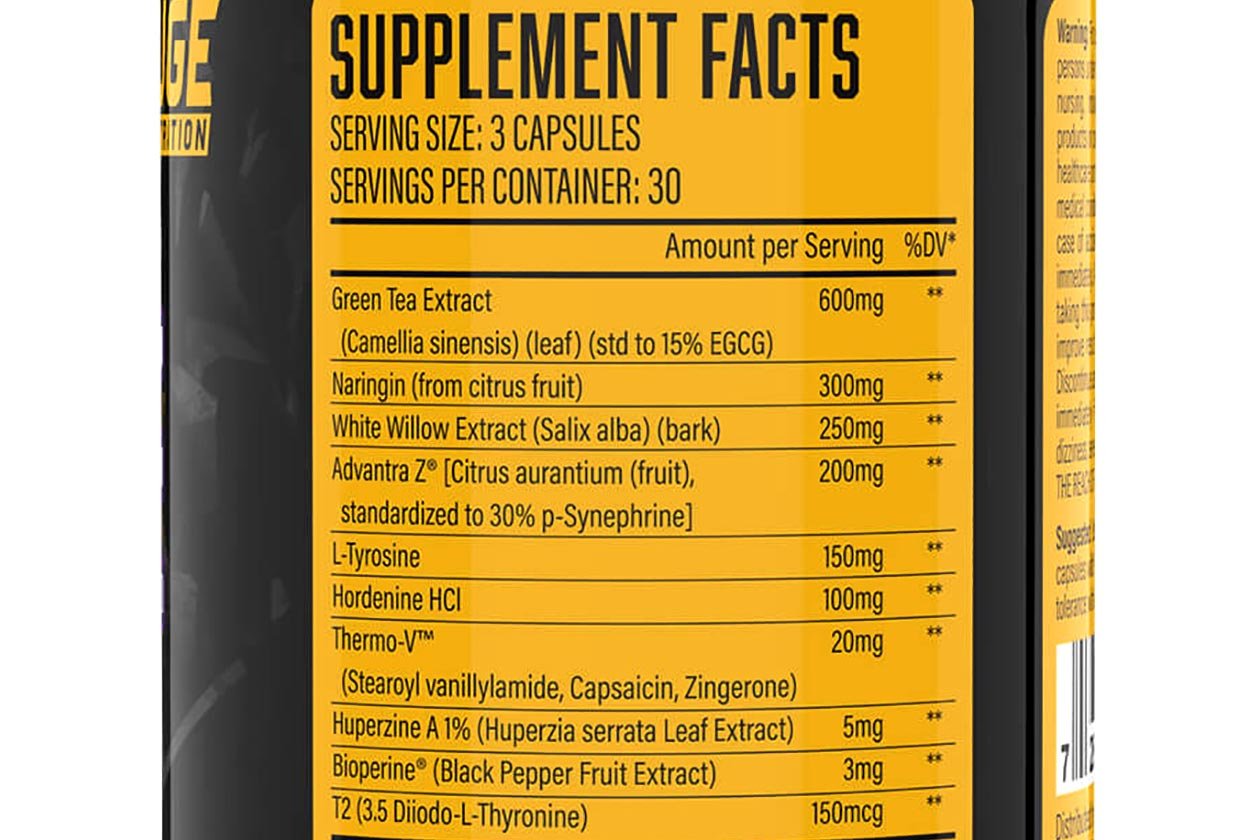 You can see the full formula behind Huge Nutrition's Exterminate in the image above, including the likes of green tea, white willow, Advantra Z branded synephrine, a light dose of tyrosine, and 3,5-diiodo-l-thyronine. Despite not having any intense stimulants like Eliminate, Exterminate aims to help burn fat around the clock with an all-day thermogenic effect and enhanced metabolism.
As mentioned, Exterminate is now in stock and available for purchase from Huge Nutrition's online store for the same price as Eliminate at $49.95 for a full-size bottle of 30 servings. There is also a stack available that gets you one bottle each of Exterminate and Eliminate for you to use together at the combined price of $94.95.