Oct 10th, 2020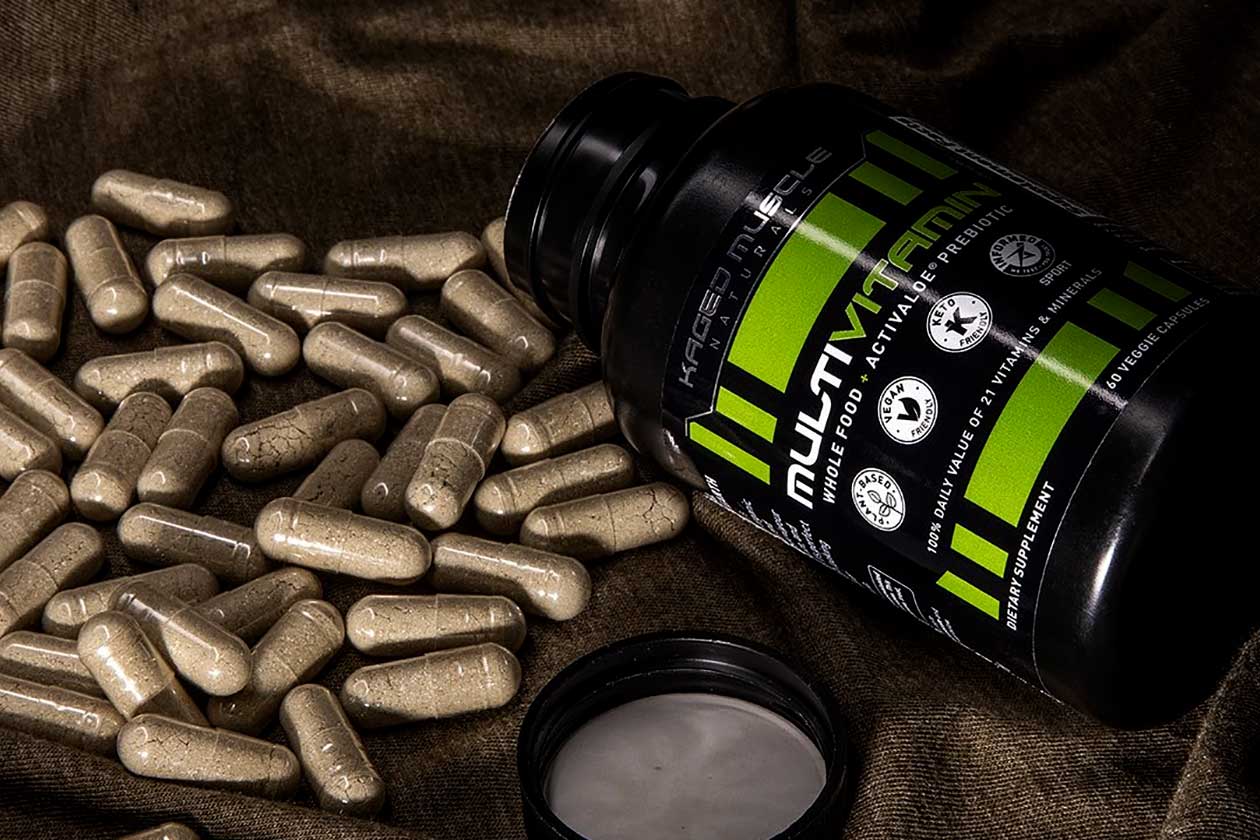 Kaged Muscle has taken the covers off another one of its Kaged Naturals supplements, its all-new line of products made up of three, completely natural products. Following the detailed reveal and release of the plant-based protein Plantein, Kaged has shared all you need to know about its upcoming multivitamin, simply named after its category with 'Multivitamin'.
Kaged Muscle's Kaged Naturals entry into the essential multivitamin market is unique regarding its formula, as it is made with only organic whole food ingredients such as spinach, kale, and broccoli. It provides a blend of 21 different vitamins and minerals, all included at 100% of their recommended daily value, similar to Machine Multi from MTS Nutrition.
On the facts panel of Kaged Muscle's Multivitamin, which you can see below, the brand outlines the specific ingredients each vitamin and mineral come from, such as b vitamins from spinach and zinc from pumpkin. There are a couple of premium features in there too with Aquamin marine-sourced minerals and ACTIValoe aloe vera powder.
Unlike Kaged Muscle's first Kaged Naturals supplement, Plantein, Multivitamin is not yet available, but with its full formula now revealed and out there, we don't imagine it's all that far away. We're also not sure how much it's going to be price-wise, but the brand does have some cost-effective, essential items in its lineup, which is where we feel it'll land.