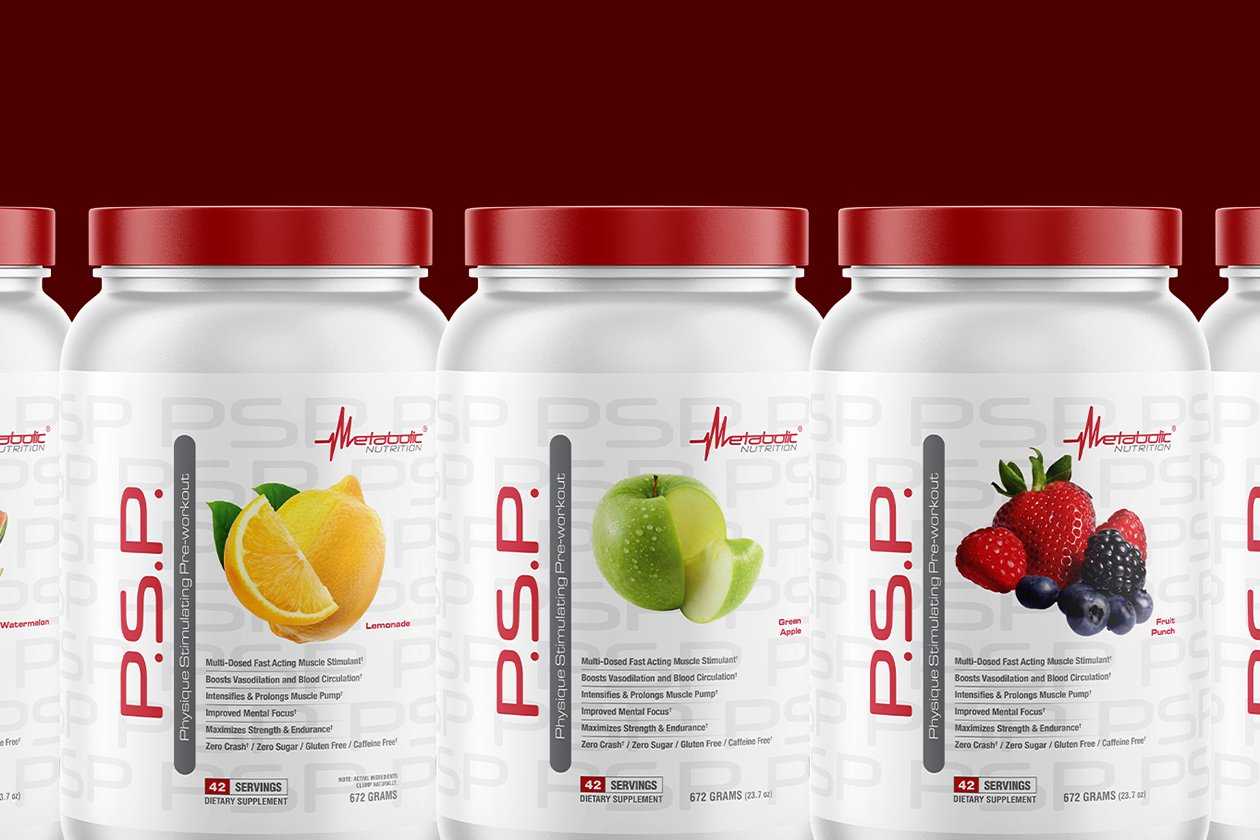 PSP, which stands for 'Physique Stimulating Pre-Workout', is the stimulant-free pre-workout Metabolic Nutrition launched half a decade ago, back in 2015. The original featured a reasonably large serving size at its maximum amount of three scoops, and now for 2020, the brand is bringing it back with a fresh new formula and much appreciated full transparency.
As mentioned, the maximum serving size on Metabolic Nutrition's first PSP was quite heavy, tipping the scales at 24g. The brand's revamped version goes twice that with a colossal 48g, which is the most we've seen for a stimulant-free pre-workout. It comes loaded with some impressive highlights to support mental focus, muscle pumps, strength, and performance.
You can check out the full facts panel for Metabolic Nutrition's 2020 edition of PSP in the image below. As you can see, it is not short on huge dosages, including 9g of citrulline malate, 6g of glycerol, and 2.25g of agmatine for pumps. It also has many ingredients for focus and performance such as 4.5g of beta-alanine, a solid 3g of choline bitartrate, and 6g of creatine monohydrate.
Metabolic Nutrition has essentially taken several reliable pre-workout ingredients, paired them with significant dosages, and thrown them into the new PSP, but of course, without any stimulants. The supplement is definitely an improvement on its predecessor, and on paper, it looks like a very well-rounded pre-workout when it comes to stimulant-free solutions.
Metabolic Nutrition plans on launching the new PSP this Friday, directly through its online store at $35.99. Each tub has 42 regular servings, but if you want the full experience and the dosages mentioned, you'll need three, which gives you only 14 workouts. There will be plenty of flavors available as well, with Green Apple, Lemonade, Watermelon, Blue Raspberry, and Fruit Punch.