Myprotein's Clear Whey Isolate now has a variety pack with eight different flavors
Oct 17th, 2020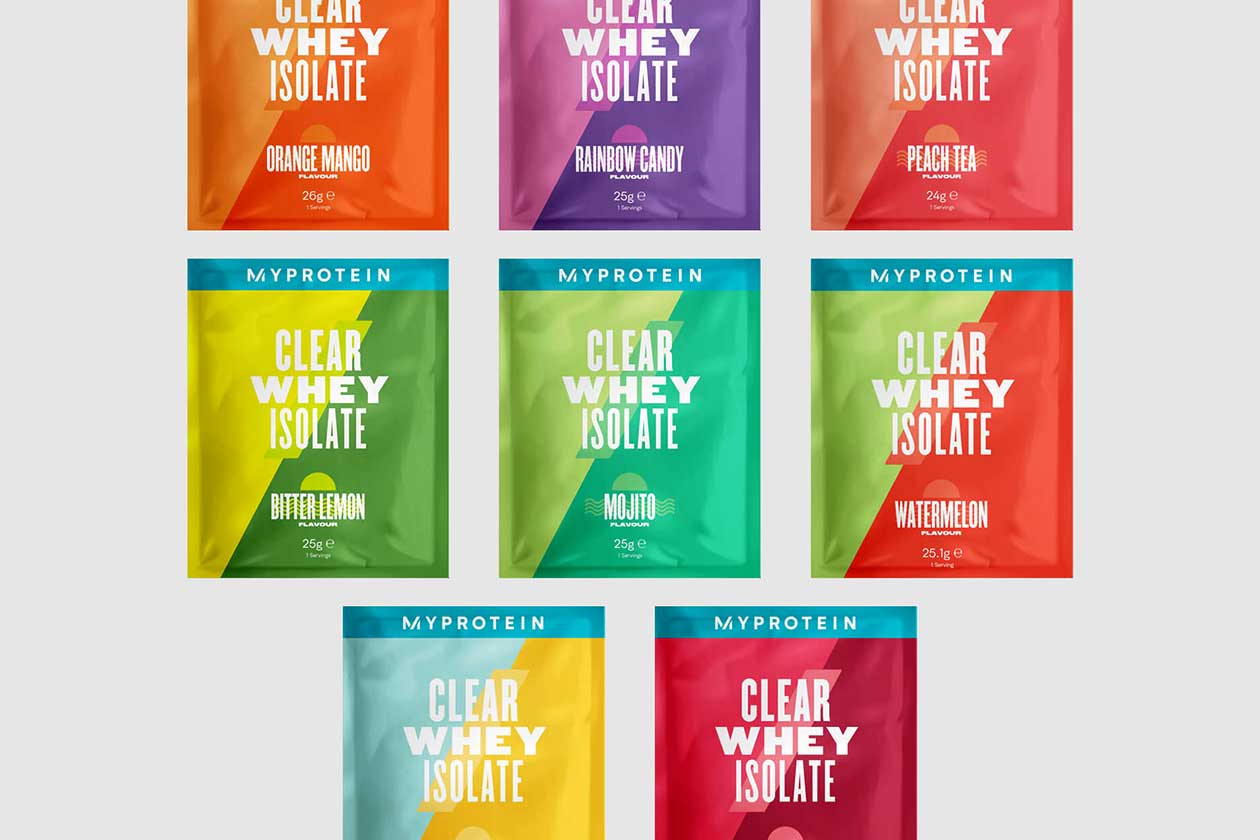 Clear Whey Isolate is one of the earlier fruit-flavored, whey isolate protein powders to hit the market, coming from the hugely popular international supplement company, Myprotein. The product originally arrived on the scene over a year ago in the middle of last year, with five refreshing flavors to choose from, but has since grown that menu into double digits.
With so many options available, Myprotein has come up with a cost-effective way for you to try all but three of Clear Whey Isolate's flavors. The brand has put together a variety pack with a total of 20 sample sachets, made up of eight different flavors, which is almost the entire menu minus the special edition Cherry Blossom, Grape, and the unique Ramune.
Myprotein's Clear Whey Isolate variety bundle isn't as cost-effective as a tub at £35.99 (46.48 USD) versus £21.99 (28.40 USD) for the same amount of servings; however, you get the benefit of trying many flavors, as opposed to an entire tub of one.