Oct 26th, 2020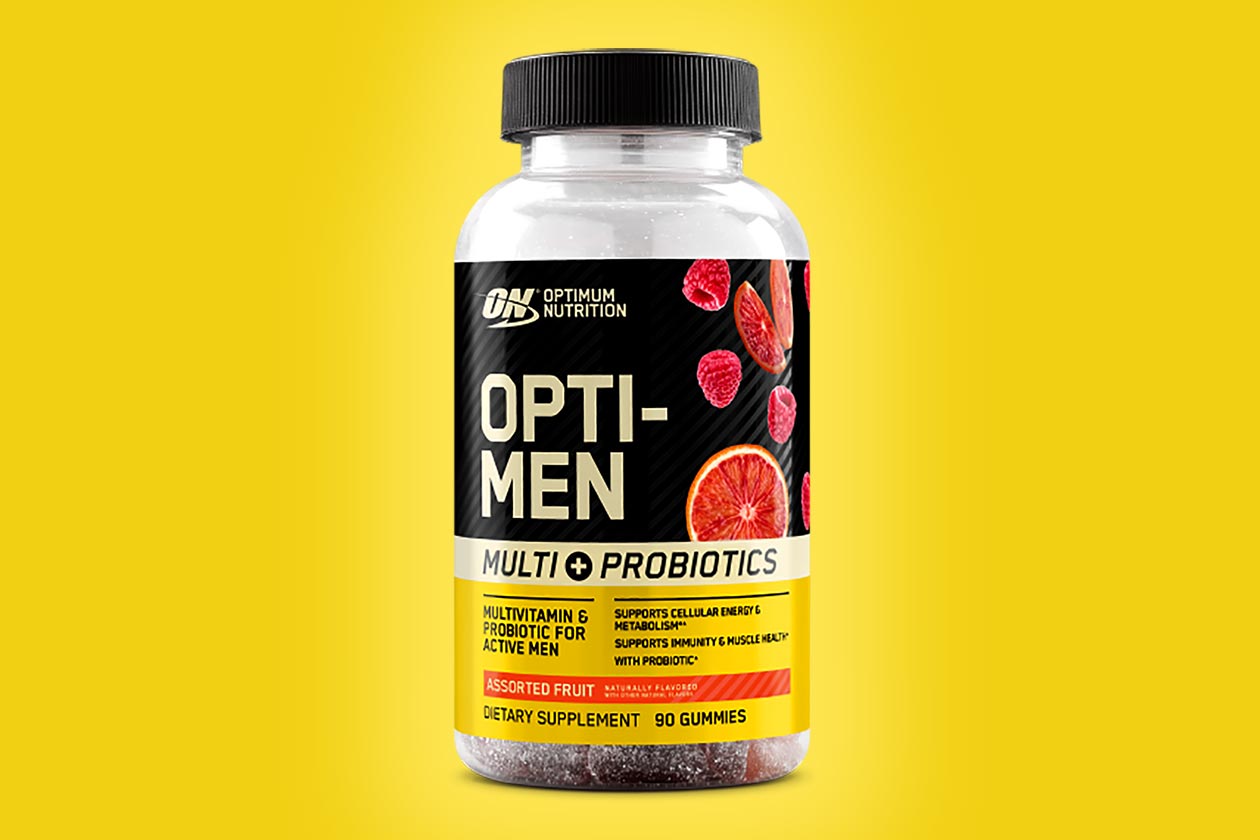 Near the end of last year, legacy supplement company Optimum Nutrition revealed and released a pair of gummy products with Immunity + Probiotic Gummies and Prebiotic + Probiotic Gummies. The items are exactly what their names suggest, one with probiotics and immune support ingredients, and another with probiotics and prebiotic fiber.
An all-new gummy supplement from Optimum Nutrition has surfaced this month, which unlike those other two, is a gummy version of another product already in the brand's lineup. The latest from Optimum Nutrition is Opti-Men Multi + Probiotic Gummies, featuring a variety of vitamins and minerals, just like the original men's multivitamin, Opti-Men.
On top of the vitamins and minerals for general health and wellbeing, Optimum Nutrition's Opti-Men Multi + Probiotics Gummies has, of course, probiotics to support digestion and gut health. The product doesn't have the variety of ingredients you'll find in the original Opti-Men, but it still has a good amount plus the added probiotics and in tasty gummy format.
Optimum Nutrition's gummy version of the popular Opti-Men, is going to be available in all of the usual stores and stockists, although the first place to show up with it, is its own website. Through there, you can grab a full 30 serving bottle of Opti-Men Multi + Probiotics Gummies in an Assorted Fruit flavor for a little more than the regular Opti-Men at $24.99.