Oct 26th, 2020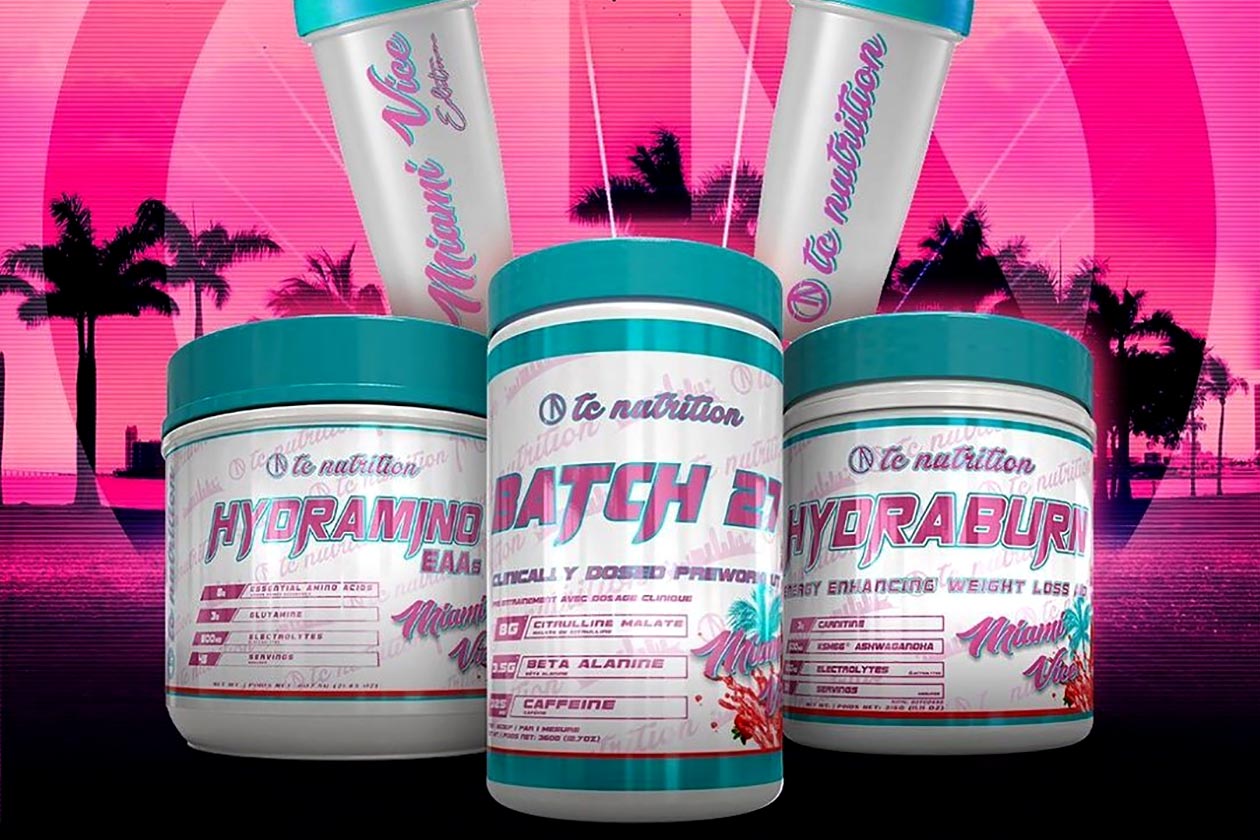 To start November, up and coming Canadian brand TC Nutrition is dropping an all-new flavor series, very similar to what Redcon1 did earlier this year for Total War, Grunt, Big Noise, Tango, and Double Tap. The brand has put together a flavor called Miami Vice, inspired by the cocktail of the same name, for three of its more popular sports nutrition supplements.
TC Nutrition's Miami Vice Series consists of its stimulant pre-workout Batch 21, the full-spectrum EAA amino HydrAmino, and lastly, its recently released flavored fat burner, HydraBurn. The other key feature of all of the products in the Miami Vice Series is they don't have their usual label designs, but an alternative pastel pink, turquoise, and white color combination.
Once again, TC Nutrition is rolling out the Miami Vice Series starting Sunday the 1st of November, so you can probably expect to see it in stores and on shelves in Canada as early as next week.