Nov 10th, 2020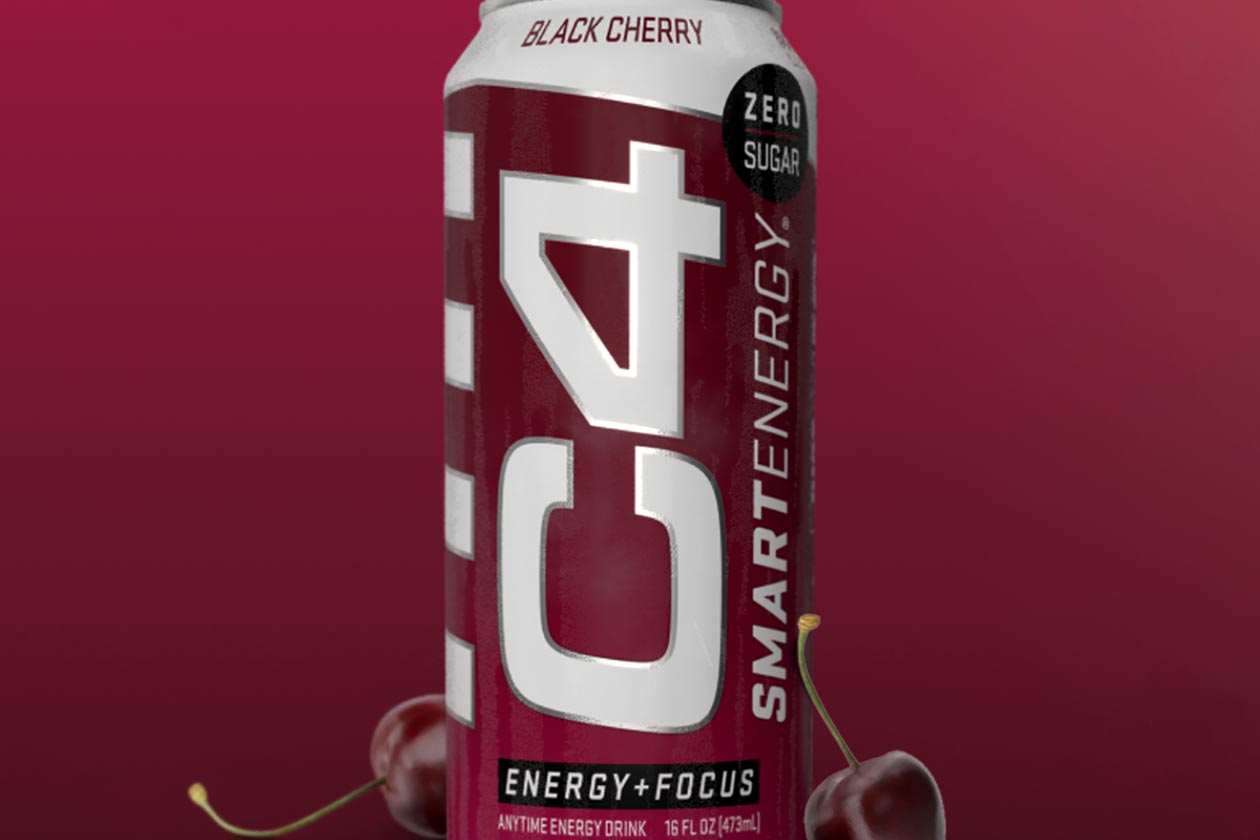 Cellucor has a fresh new flavor for its nootropic-based energy and focus beverage C4 Smart Energy, which is also the first addition to the product's menu since it came to market at the beginning of the year. The energy drink features a solid 200mg of natural caffeine, alongside n-acetyl-l-tyrosine and Cognizin branded Citicoline to enhance mental focus.
Previously Cellucor had four tasty flavors available for C4 Smart Energy with Freedom Ice, Electric Sour, Peach Mango Nectar, and Cotton Candy, all sugar-free with zero calories. The upcoming addition to the menu that you can now pre-order from the brand's website is a type flavor you can already find for Cellucor's regular C4 Carbonated with Black Cherry.
Pre-orders of Cellucor's Black Cherry C4 Smart Energy are due to ship in roughly two weeks and will cost you the brand's regular direct-to-consumer price of $29.99 for a case of 12. Since the product is arriving around Black Friday, you could wait as Cellucor is like going to have some sort of deal around then, although it may also be out of stock.