Cocoa+ celebrates the holidays with four Christmassy advent calendars
Nov 21st, 2020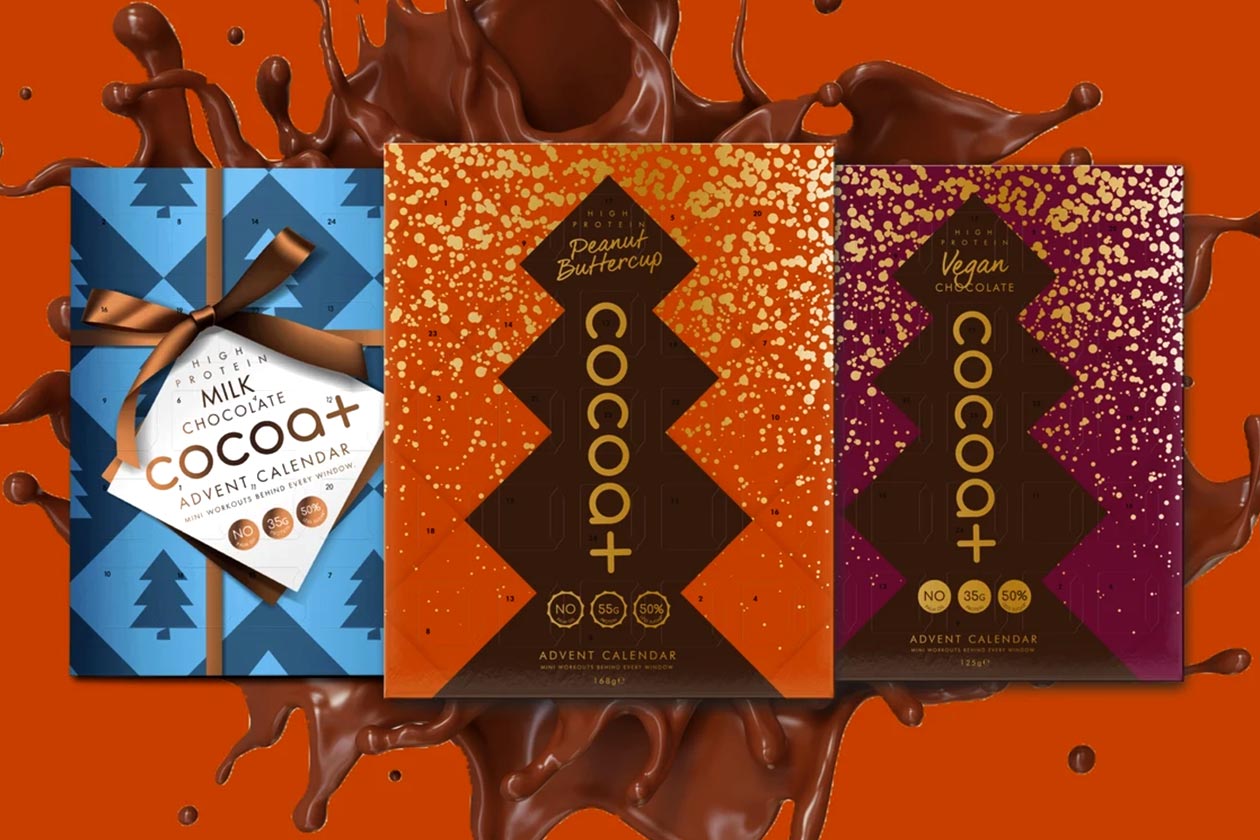 The protein chocolate specialist, Cocoa+ from the UK, has put together what it claims to be, the first-ever advent calendar packed full of high-protein peanut butter cups. As far as we know, the brand is indeed the first to do something like this, and we definitely thank the team for it. While the Cocoa+ protein peanut butter cups aren't overly high in protein, they taste absolutely delicious.
The protein peanut butter cup advent calendar is actually just one of four advent calendars Cocoa+ has put together for the holiday season. It also has its usual high-protein milk chocolate calendar, one filled with sweet white chocolate, and another with vegan-friendly chocolate. The prices on the brand's calendars vary by quite a bit, with the traditional protein chocolate only coming in bundles.
Cocoa+ has priced its white chocolate and vegan chocolate advent calendars at £7.98 (10.60 USD) each, with the protein peanut butter cup being more than twice that at £16.49 (21.91 USD). The brand's original milk chocolate calendar has a variety of options, including one with two blocks of protein chocolate at £9.99 (13.27 USD) and a box of 20 for the workplace at £4.95 (6.58 USD) a calendar.