Bodybuilding.com gets an exclusive and limited Triple Berry flavor of ENGN
Nov 18th, 2020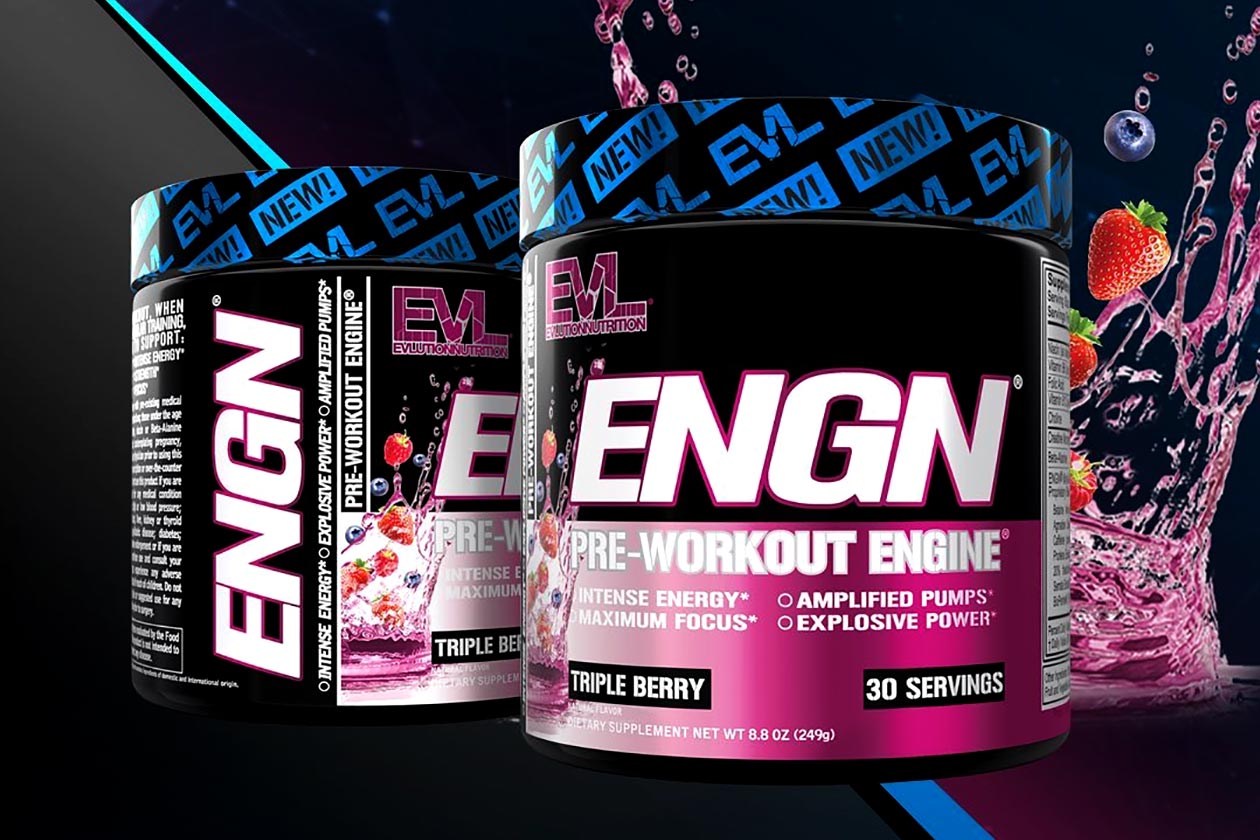 ENGN is one of the first-ever supplements from EVL, which since its debut has become a widely available and diverse giant, with several products on the market, and it's on shelves all over the place. ENGN is the brand's flagship stimulant pre-workout, that has seen a few flavor expansions over the years and some spin-offs in ENGN Shred and ENGN Zero.
This week EVL has released another flavor for its regular ENGN pre-workout, with a refreshing, berry-based fruity recipe named Triple Berry. The new addition to the supplement is actually a bit different from the others, as it is exclusive and limited. The brand has said it won't be around forever and can only be purchased from the online store Bodybuilding.com.
EVL's Triple Berry ENGN is now in stock at Bodybuilding.com, where the retailer is also running a strong sale that gets you two, 30 serving tubs of any flavor of ENGN for $39, instead of the usual $31.99 each.