Nov 24th, 2020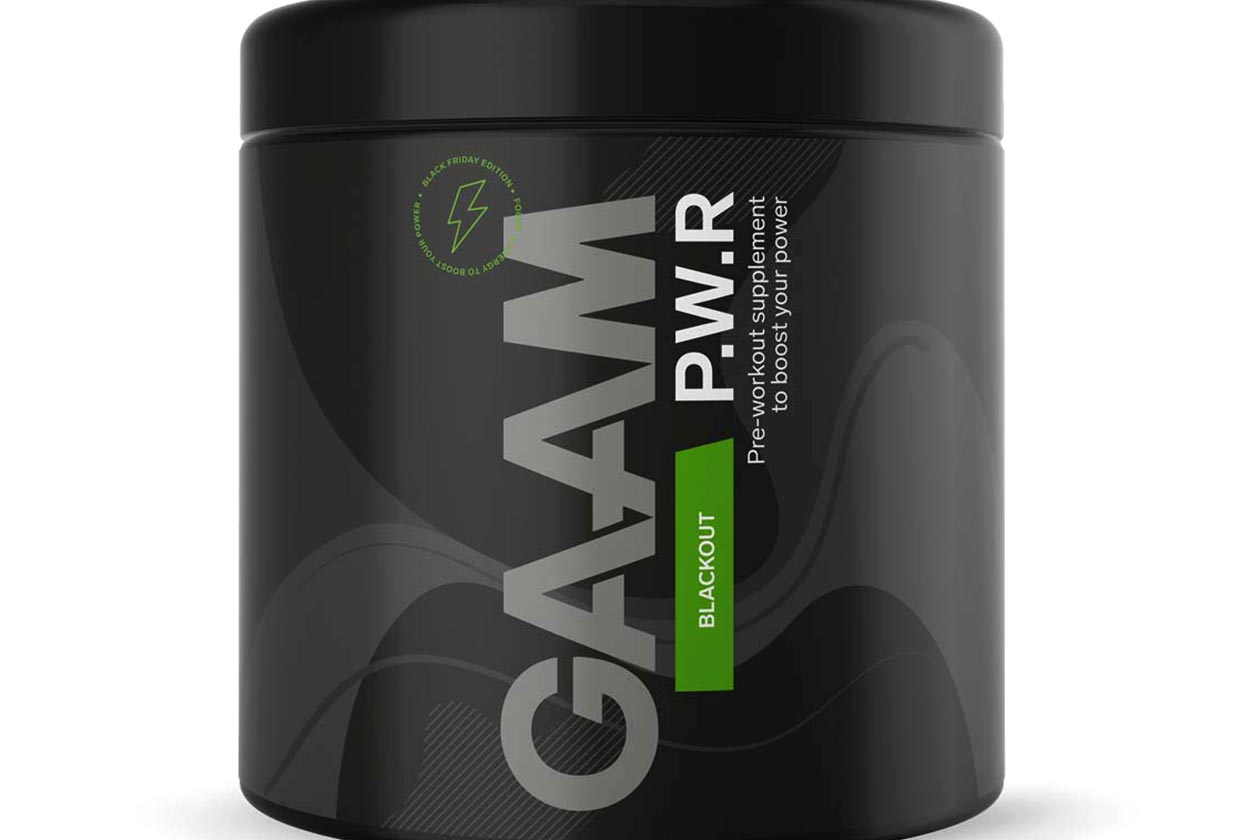 The brand GAAM Nutrition from the Swedish supplement retailer Proteinbolaget has put together a limited Black Friday version of its flagship pre-workout GAAM PWR. It comes with all of the same ingredients and dosages as the product's regular flavors, including 3g of citrulline malate, a hefty 5g of beta-alanine for performance, and half a gram of caffeine for energy.
GAAM Nutrition's Black Friday edition pre-workout is GAAM PWR Blackout, with Blackout being the name of its flavor, and it appropriately features a darker label design. To let fans know what they're in for, the brand has provided a description of what exactly Blackout is intended to taste like, and it is actually a relatively common, familiar flavor with Sour Apple.
You can grab GAAM Nutrition's Blackout PWR from Proteinbolaget, where for Black Friday, the retailer is heavily discounting the supplement from the usual PWR price of 249 kr (29.00 USD). The limited-time product is on sale all the way down at 129 kr (15.02 USD), which is extremely competitive, although keep in mind it has just 15 full servings per tub or 30 half servings.