Glaxon revamps its energized Xeno with all of the same changes as Xeno Amino
Nov 5th, 2020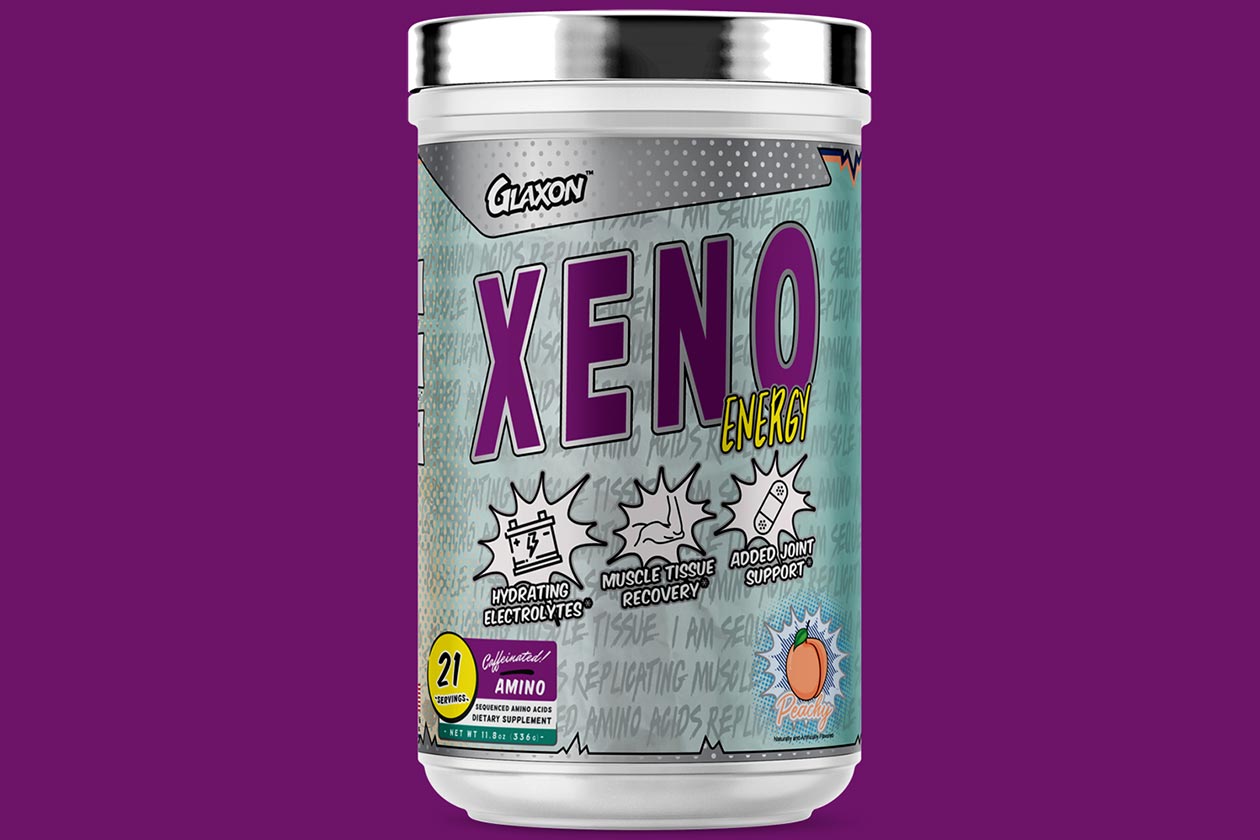 Last week, Glaxon dropped a revamped version of its amino supplement Xeno, removing one of its original ingredients, increasing the amount of aminos you get per serving, and renaming it 'Xeno Amino'. This week we have more news on the Xeno front as the brand has updated its other amino product, the caffeinated spin-off, Xeno Energy.
Glaxon has made all of the same changes to Xeno Energy as it did for Xeno Amino. The brand has increased to 10g of aminos per serving, removed collagen, halved the dose of hyaluronic acid, and added its electrolyte formula Astrolyte, which is available as a standalone supplement. Xeno Energy also comes with 100mg of caffeine to separate it from the regular Xeno Amino as well as reinforce its title.
Glaxon's revamped Xeno Energy is now available alongside its equally revamped Xeno Amino, in its online store at glaxon.com. The two products actually come in exactly the same flavors with three to choose from in Sour Berries, Peachy, and Pine Berry Slush. Despite that extra 100mg of caffeine in Xeno Energy, the prices of the amino-based supplements is also the same at $34.95 for a full-size tub of 21 servings.