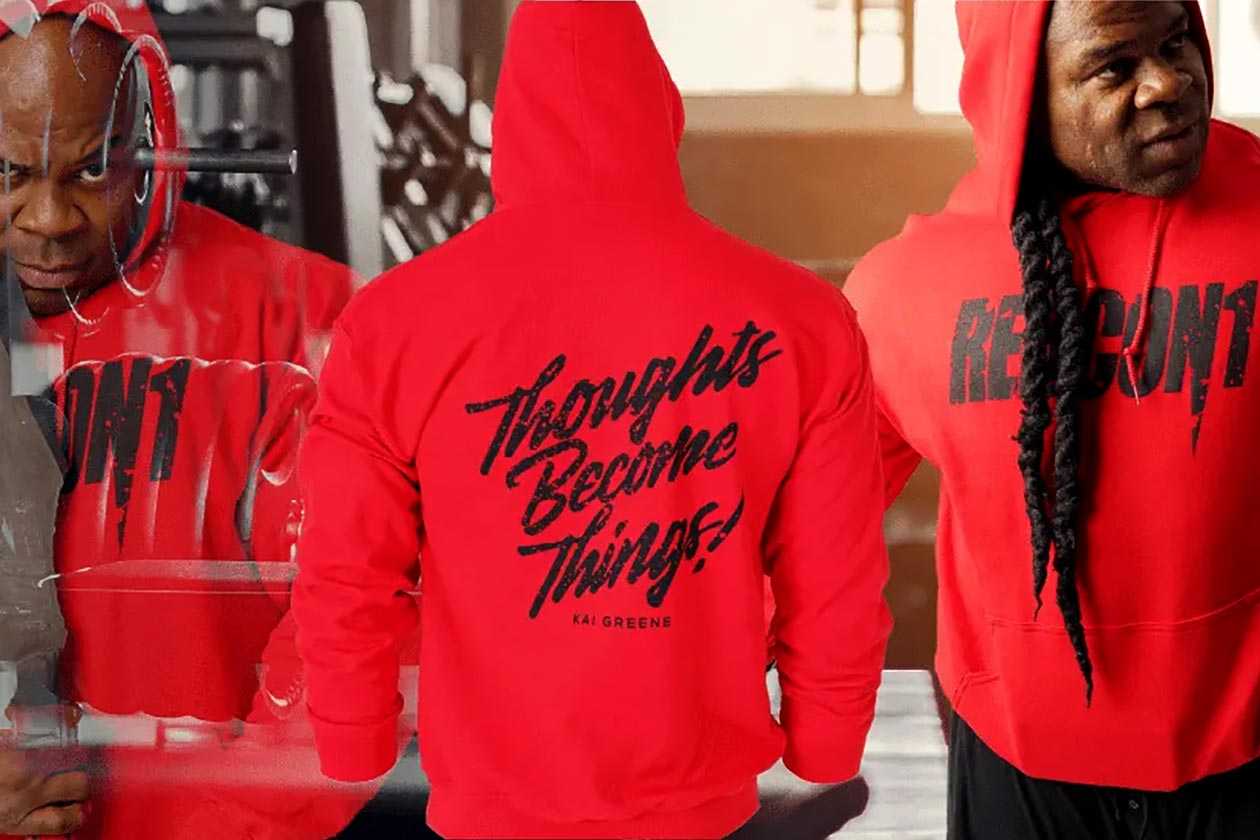 Last night Redcon1 dropped some giant announcements, including details on its huge Black Friday sale where you get $260 worth of product free, and its Total War flavor collaboration with pro wrestler Kenny Omega. There was one more big announcement that came yesterday evening, and it was extremely unexpected, with news that Kai Greene is now a Redcon1 athlete.
Kai Greene himself was teasing something significant for last night, over the past week, although our guesses were not even in the area of joining team Redcon1. To celebrate the partnership, the brand has put together a signature red hoodie featuring Redcon1's original distressed logo on the front and Greene's signature quote, 'Thoughts Becomes Things', across the back.
For those wondering what's happening to Kai Greene's brand Dynamik Muscle and its supplements, for now, they're going to remain available at dynamikmuscle.com. Redcon1 does plan to bring them over to its own lineup eventually for a separate series, so while Kai Greene has become an athlete for a different brand, his Dynamik products aren't going anywhere.
You can grab Redcon1's celebratory Kai Greene hoodie through its website at $49.99, and unfortunately, like the Kenny Omega collaboration, it is not included in the brand's 33% off for Black Friday. You'll also want to get in quick as there are only 5,000 hoodies available, 250 of which have been signed by Greene and will be added to randomly selected orders.