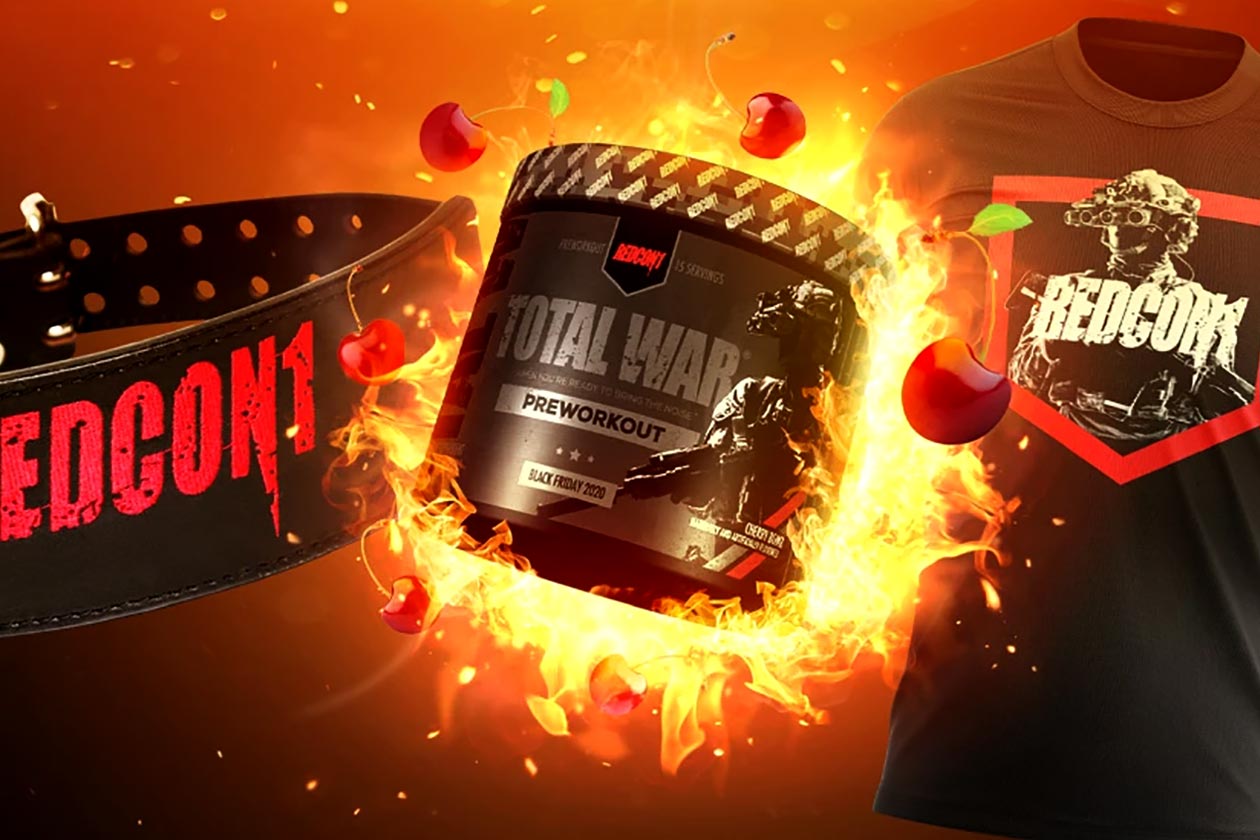 When it comes to Black Friday, no one does it bigger than Redcon1 when it comes to discounts, deals, and freebies. This year it is no different, with the two-time Brand Of The Year winner going all out on the freebie side of things plus some discount. For Black Friday, Redcon1 is offering 33% off everything on its website which applies automatically, although that's far from where it ends.
When you spend over $50 after discount, which works out to about $75 before discount, you'll get a free bundle with $260 worth of supplements and accessories. The bundle includes a special edition Redcon1 Black Friday shaker, a limited Black Friday tee, premium leather weightlifting belt, and a 15 serving tub of the brand's pre-workout Total War, in a limited-time Cherry Bomb flavor.
To get the freebies, there are some specific steps you need to complete. Firstly, visit redcon1.com and add all of the products you want to your cart, then with the discount automatically applying, make sure everything totals over $50. You then need to add the Black Friday bundle to your cart, as it doesn't get added automatically, which is $260, but drops to zero when your order is over that $50 mark.
Redcon1's Black Friday promotion is also not limited to just Black Friday, you have from right now through until midnight this Sunday to get your order placed to qualify for the discount and freebies.