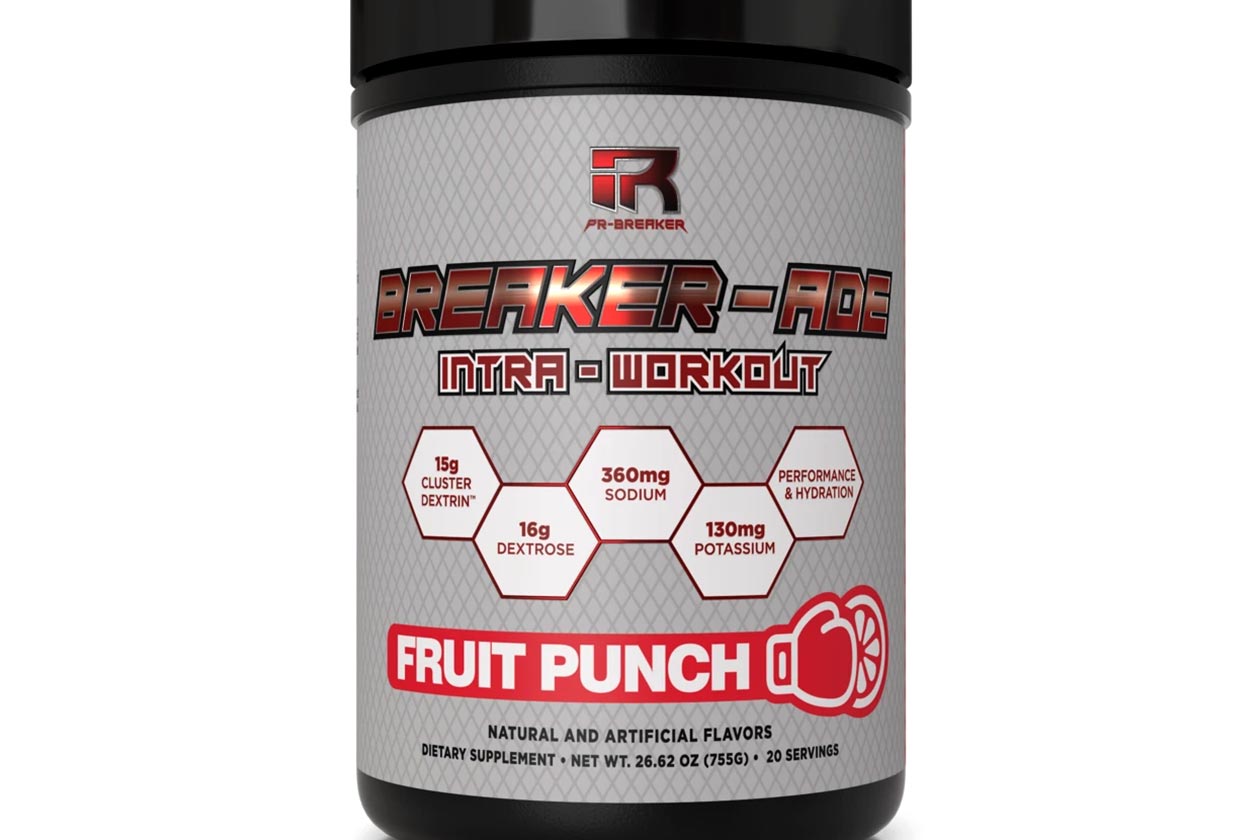 PR-Breaker is a relatively small and growing supplement company we haven't seen anything new from since its protein powder Hitpoint. This week however, it is introducing an entirely new product with the intra-workout Breaker-Ade. The brand has started taking pre-orders for the supplement on its website at $24.99 for a tub of 30 servings, with orders shipping on Thursday of next week.
As for the formula behind PR-Breaker's Breaker-Ade, it is actually quite a simple product, at least compared to the typical intra-workout we share here at Stack3d. The brand has packed Breaker-Ade with two sources of carbohydrates for performance with 16g of dextrose and 15g of premium Cluster Dextrin-branded highly branched cyclic dextrin, combining for 30g of carbohydrates a serve.
The only other feature in Breaker-Ade are electrolytes to support hydration, so none of the aminos we usually see, whether it be all nine EAAs or the three all-important BCAAs. The ingredients all come in powder form for you drink throughout your workout or during exercise, with just the one flavor on the supplement's menu at the moment in a traditional Fruit Punch.