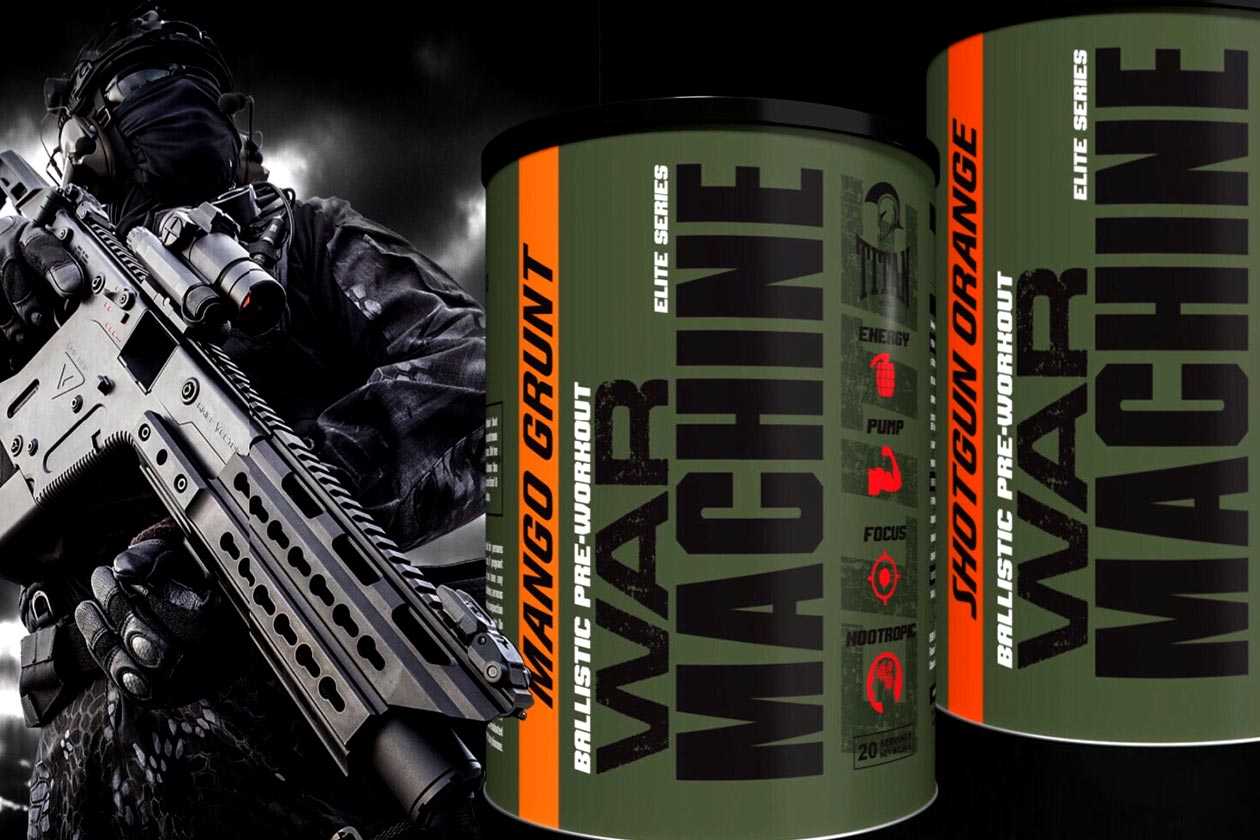 War Machine is the latest pre-workout supplement from popular South African brand Titan Nutrition. We previewed the product late last week, although we didn't know all that much about it. All we mentioned in that post is Titan's upcoming War Machine is indeed a stimulant powered pre-workout for its Elite Series and sounded like it'd be the brand's best pre-workout to date.
A little more information has since come in on War Machine, confirming it is going to be an all-out, all-around pre-workout promoting increased energy, enhanced focus, and improved muscle pumps. While the benefits do sound promising, we have no idea what any of the ingredients are, but can confirm a full tub will have 20 servings and what looks to be around ten ingredients.
The one other important detail we have to share is that Titan Nutrition's War Machine pre-workout will be available for purchase this coming Friday. The South African brand plans to release it through its website, at which time all of its details from formula to price and flavors, will be shared. We're excited to see the full list of ingredients and dosages in the supplement, especially with the brand putting this much hype and excitement behind it.