12 Days Of Giveaways: Big stacks from 'Merica Labz and Arms Race
Dec 22nd, 2020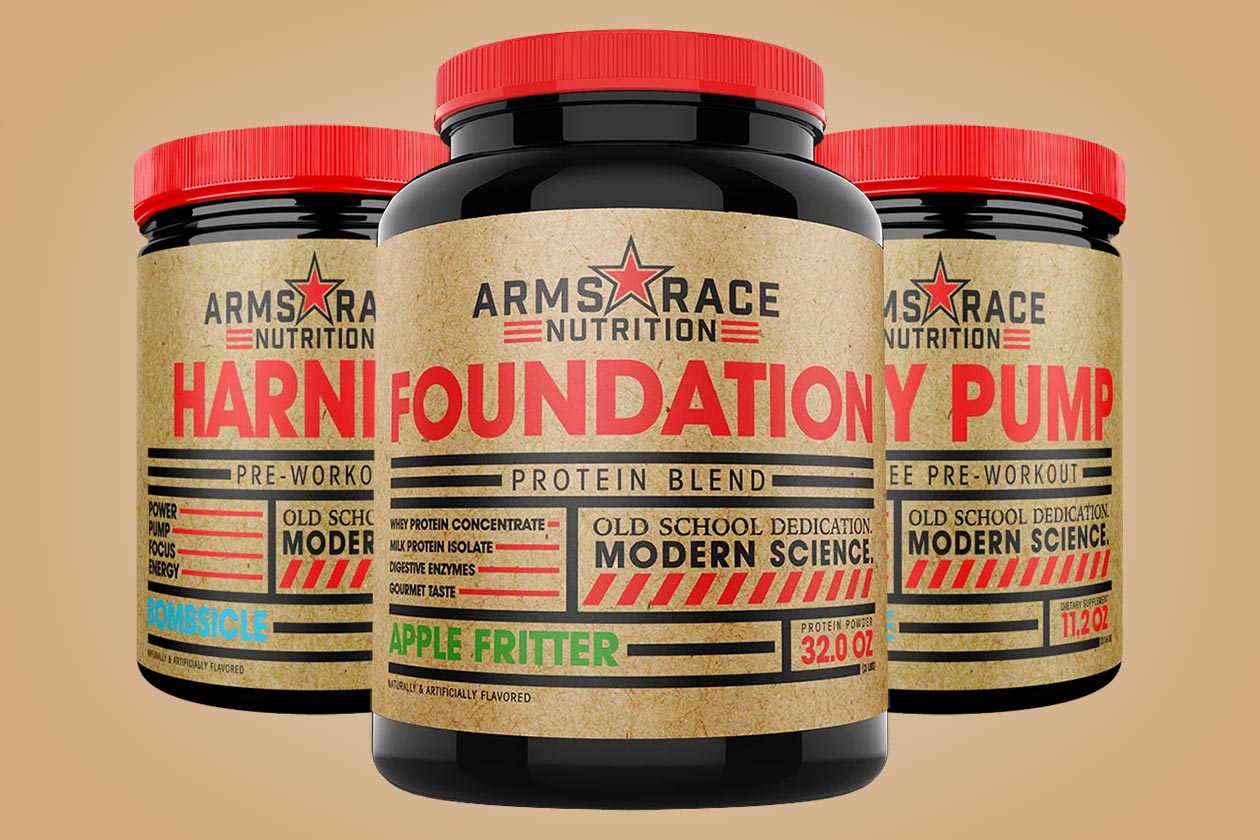 We're in the final stretch of our 12 Days Of Giveaways, with eight days of contests and loaded giveaways down and four to go. Today is the ninth day, and we have some serious prizes up for grabs, both coming from reputable supplement companies that Doug Miller is connected to, although neither is the Brand Of The Year nominee, Core Nutritionals.
We have two stacks up for grabs today for 12 Days Of Giveaways, one from the most 'Merican brand out there in 'Merica Labz, and one from Doug Miller and Julian Smith's Arms Race Nutrition. The 'Merica stack is a bottle of its recently released muscle builder Full Metal Jacket and the incredibly intense pre-workout Red, White and Boom A-Bomb Edition.
The stack we have from Arms Race Nutrition is also quite big with a tub of its protein powder Foundation and a bottle each of its pre-workouts, Harness and Daily Pump. To go in the draw, locate the 'Merica Labz and Arms Race posts on our Instagram page, and follow the steps in the caption. They are separate posts, but you can of course enter both.