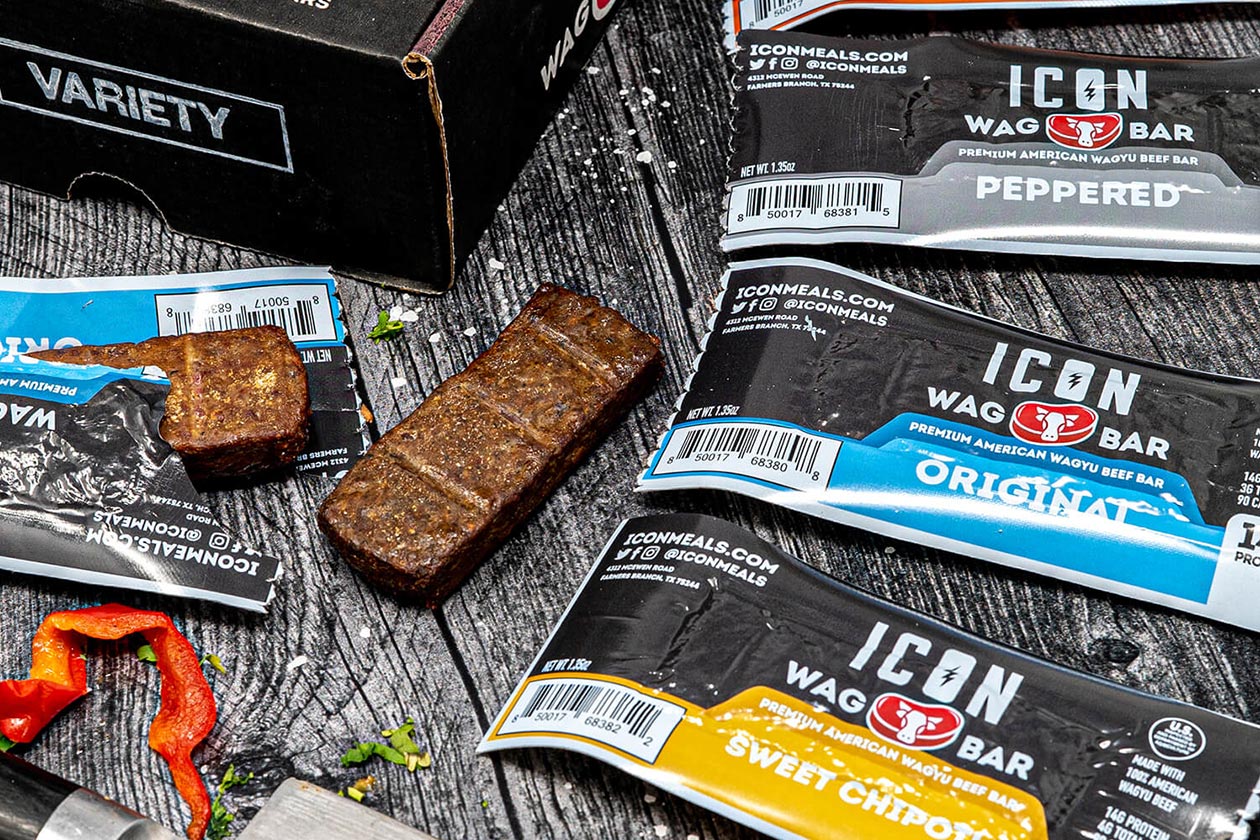 We've seen our fair share of beef-based jerky and stick products in the sports nutrition and supplement industry, with brands like 'Merica Labz, X50 in Australia, and Scitec Nutrition, all putting together their own take. Meal preparation and protein snack company Icon Meals has now released its beef-based product, although not in the usual jerky or stick format.
Icon Meals has introduced the Icon Wag Bar, an impressively high-in-protein and incredibly lean 38g bar, made of premium American Wagyu Beef. Each Icon Wag Bar comes with 14 to 15g of protein, depending on the flavor, which is a lot for a bar that weighs 38g, 3 to 5g of carbohydrates, and only 90 calories, making it the leanest protein bar we've ever come across.
While the Icon Wag Bar is just a bar of 100% American Wagyu Beef and not the usual chocolate-covered, candy bar-like protein snack, it's perfect for those that are after something on-the-go and put function and nutrition first. It comes in four traditional beef flavors with Original, Teriyaki, Sweet Chipotle, and Peppered, all of which we've already placed an order for.
You can purchase Icon Meals' exciting protein bar from its online store at $36 for a box of 12, in any of its flavors. There is also a variety pack giving you the chance to try the entire Icon Wag Bar menu, with three of each, and it's the same price. Icon Meals' shipping is expensive if you just purchase the Icon Wag Bar, so be sure to add other treats to make it worthwhile.