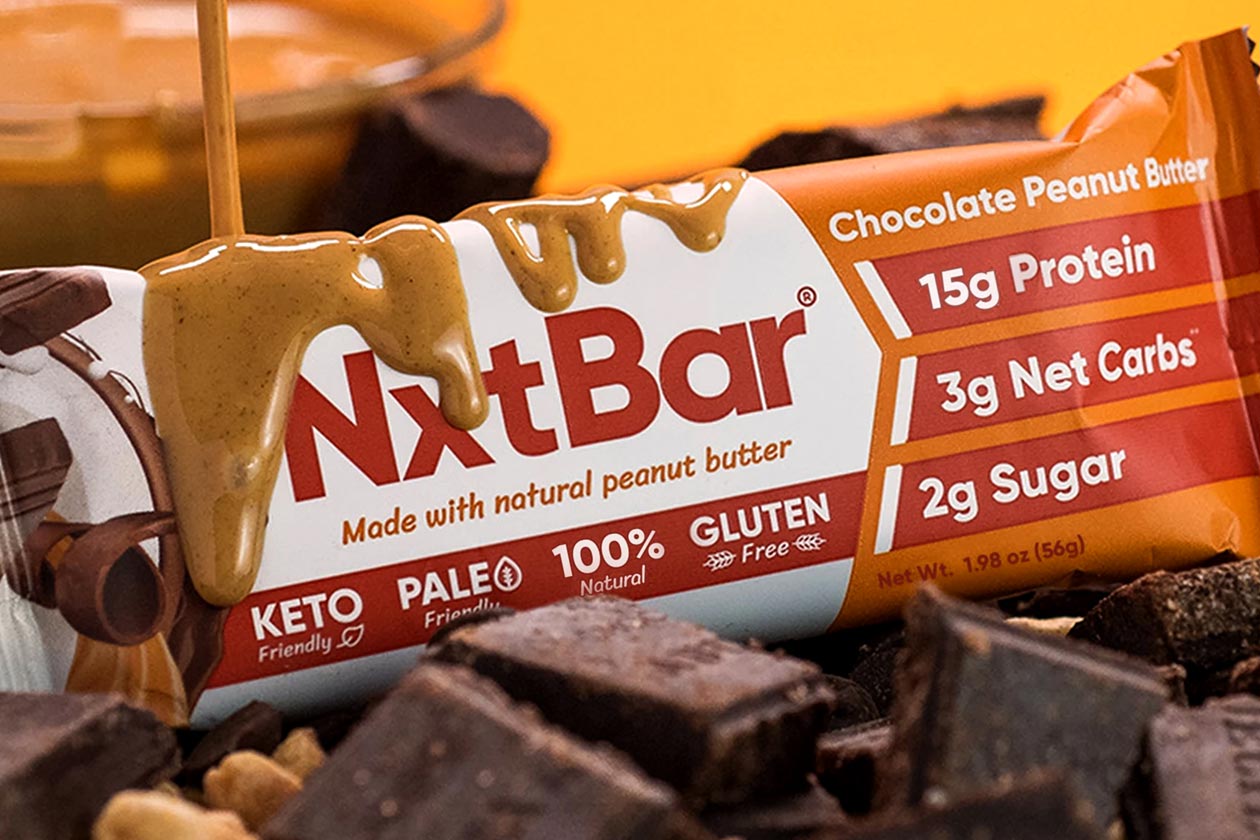 NxtBar is a relatively new and upcoming protein bar brand that hit the market a little over one year ago. The company has been gradually growing and expanding, and can be found in many different stores and stockists, including Amazon. It has just the one flagship product available at the moment with the brand named protein bar, NxtBar.
The NxtBar features a Quest Bar-like build with a doughy body filled with tasty features such as chocolate chips, walnuts, and peanut butter. The product has six flavors with classics like Chocolate Peanut Butter, Vanilla Almond Butter, and Chocolate Cookie Dough. The others are not so common in Banana Nut Bread, Lemon Pound Cake, and Chocolate Coconut.
The nutrition profiles of the NxtBar protein bar, do vary slightly from flavor to flavor, although they all have the same amount of protein at 15g per bar, a little less than the usual 20g. The rest of the macros for the Chocolate Peanut Butter NxtBar, are 24g of carbohydrates with 12g of that fiber and 2g sugar for 3g of net carbs, 10g of fat, and 210 calories.
One of the main things NxtBar promotes for its protein bar is an enjoyable balance of nutrition and taste, which in our experience with protein bars and snacks, is a tough task. The product is completely natural and appears to feature moderate macros, so as always, it comes down to taste, something we'll find out about soon as we have ordered some.
As mentioned, you can purchase NxtBar from many different places, including its own online store as well as Amazon. Currently, both the brand's website and Amazon have boxes of the NxtBar at the same price of $29.99 for a box of 12 bars. There is also a variety pack that comes with two of each of the product's six flavors, which is what we grabbed.