Dec 16th, 2020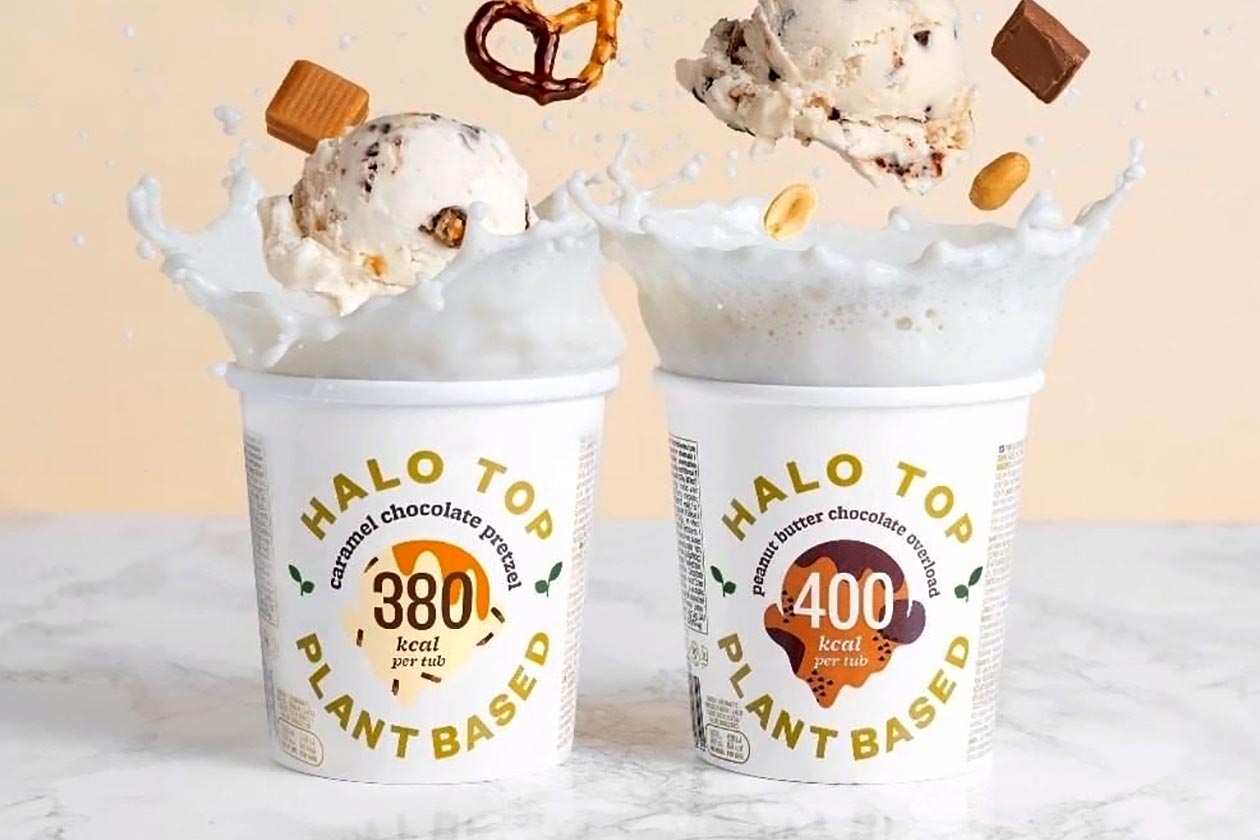 Halo Top recently released a new line of ice cream in Australia, featuring a vegan-friendly, plant-based formula made with oat milk. Unfortunately, the product's nutrition profile isn't as high in protein as the brand's regular ice cream, with 4g or less per tub and 360 to 400 calories. The ice cream was originally only available down under but is now in the UK.
The plant-based Halo Top has been released in the region through the online supermarket Ocado for a little more than it is in Australia at £5.49 (7.41 USD) for a single pint tub. From what we can tell, the product in the UK has all of the same ingredients and macros as the Australian version, although instead of coming in four flavors, it has just half to start with two.
The flavors available for Halo Top's plant-based, oat milk ice cream are Peanut Butter Chocolate Overload with brownie pieces, peanut butter, and a chocolate swirl, and Caramel Chocolate Pretzel with fudge pretzel pieces and a caramel swirl. The two missing from that lineup are the traditional Chocolate Chip Cookie Dough and Chocolate Hazelnut.