Dec 2nd, 2020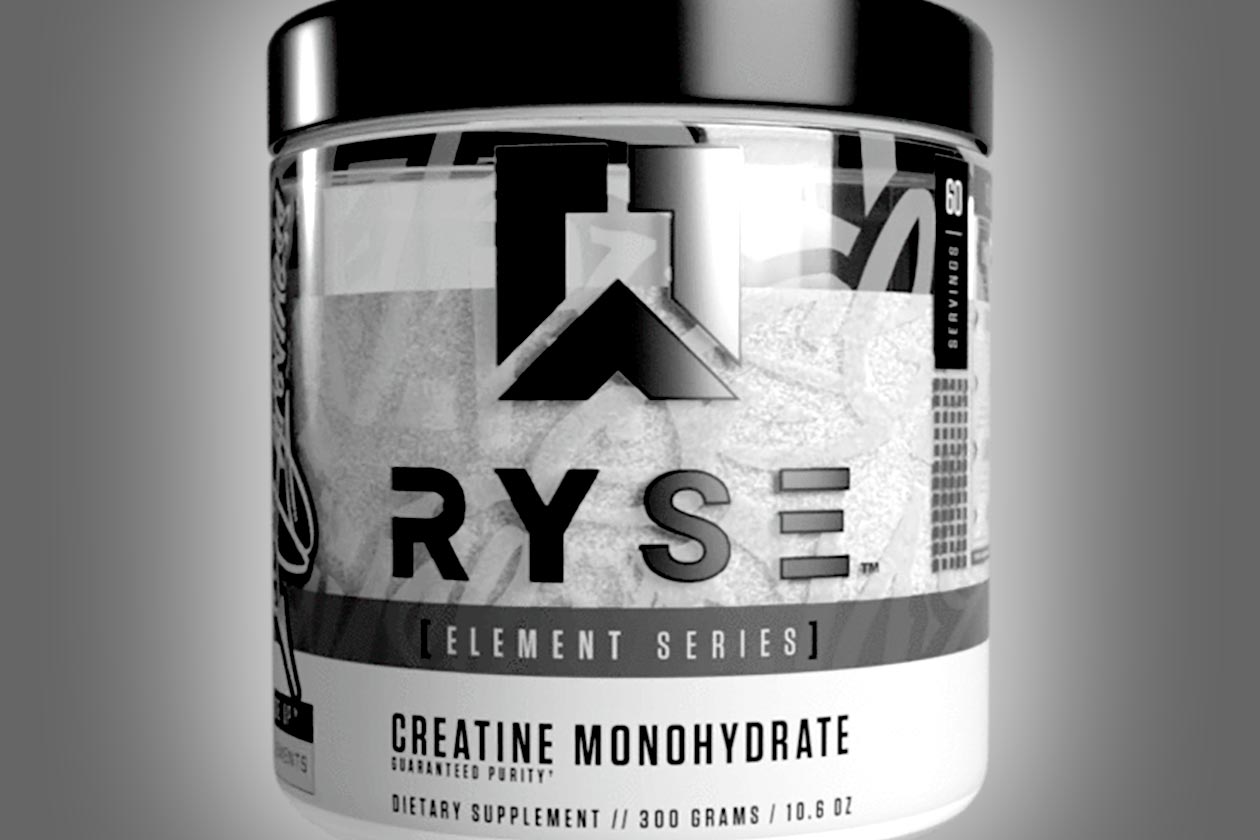 Earlier this year, RYSE introduced its straightforward Element Series featuring just the one simple supplement to start with a liquid carnitine formula. The product debuted in two concentrations, one with 1.5g of carnitine per serving and another with twice that at 3g. RYSE's carnitine also hit the market in a variety of tasty flavors with Wild Berry, Green Apple, and Zebra Fruit.
Since the release of the Element Series and liquid carnitine, we've been waiting for RYSE to expand its essential style collection, which this week has finally happened with something a lot more traditional. The lifestyle brand has put together a basic creatine powder supplement. It features 5g of the tried and true creatine monohydrate in each of its 60 unflavored servings per tub.
Like its first Element Series product, RYSE's creatine is available at a reasonable price for how straightforward it is at $14.99 through its online store, rysesupps.com.