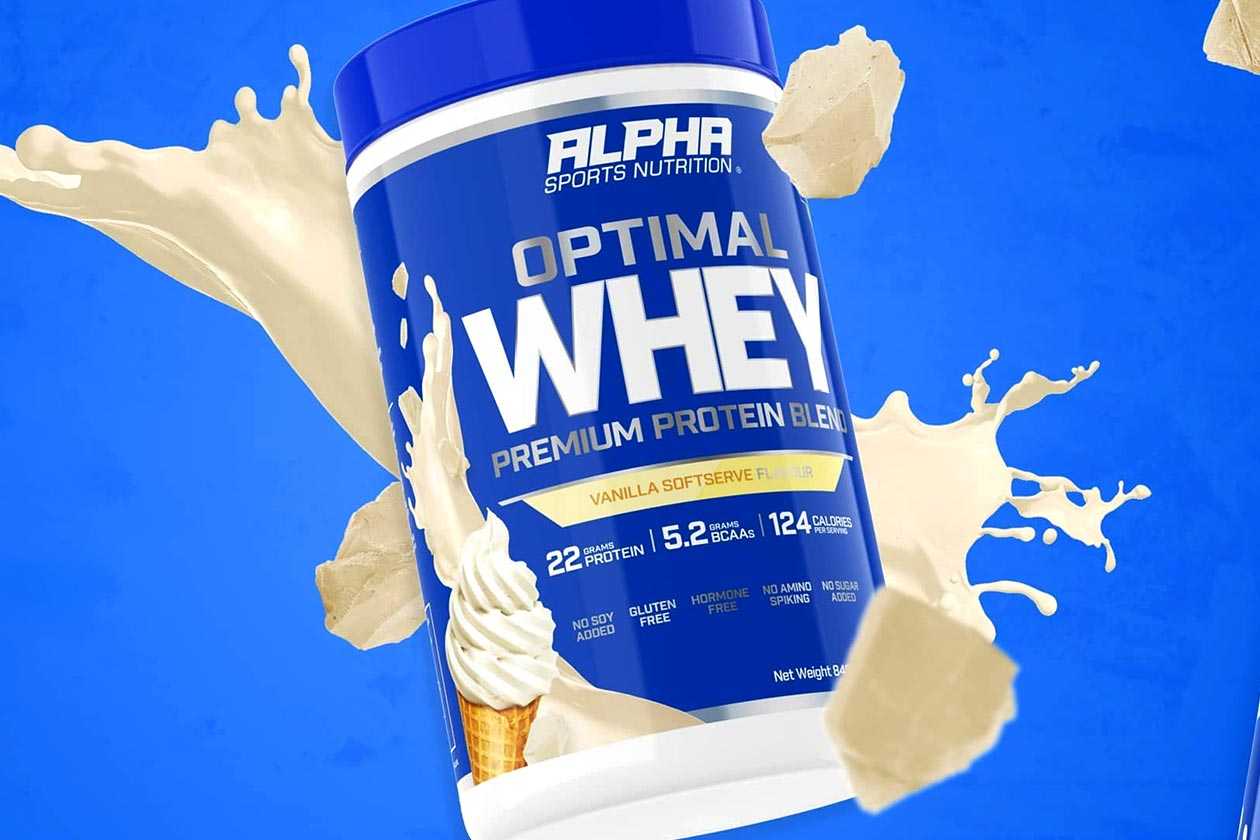 Alpha Sports Nutrition from South Africa has an all-new supplement this week for the highly competitive and heavily saturated protein powder market with Optimal Whey. Looking at the formula behind the product, there doesn't appear to be much difference between Optimal Whey and Origin Whey, the brand's protein powder that already out and available in the market.
Optimal Whey features all of the same main ingredients as Origin Whey, including the protein blend of whey isolate, whey concentrate, and milk protein. The supplement also comes with prebiotic fiber and Biozyme-EZP digestive enzymes, just like Origin Whey. However, Optimal Whey has marginally lighter macros with 22g of protein, 4.8g of carbohydrates, 1.3g of fat, and 119 calories.
We reached out to Alpha Sports Nutrition for clarification on the intended differences but have yet to hear back. The new Optimal Whey is available now through the brand's website in four flavors, three of which are, once again, similar to Origin Whey. There is Chocolate Milkshake, Vanilla Softserve, Strawberry Macaroon, and Caramel Ice Cream, all with 28 servings per tub.