Bang Energy introduces its love-filled Delish Strawberry Kiss flavor
Jan 14th, 2021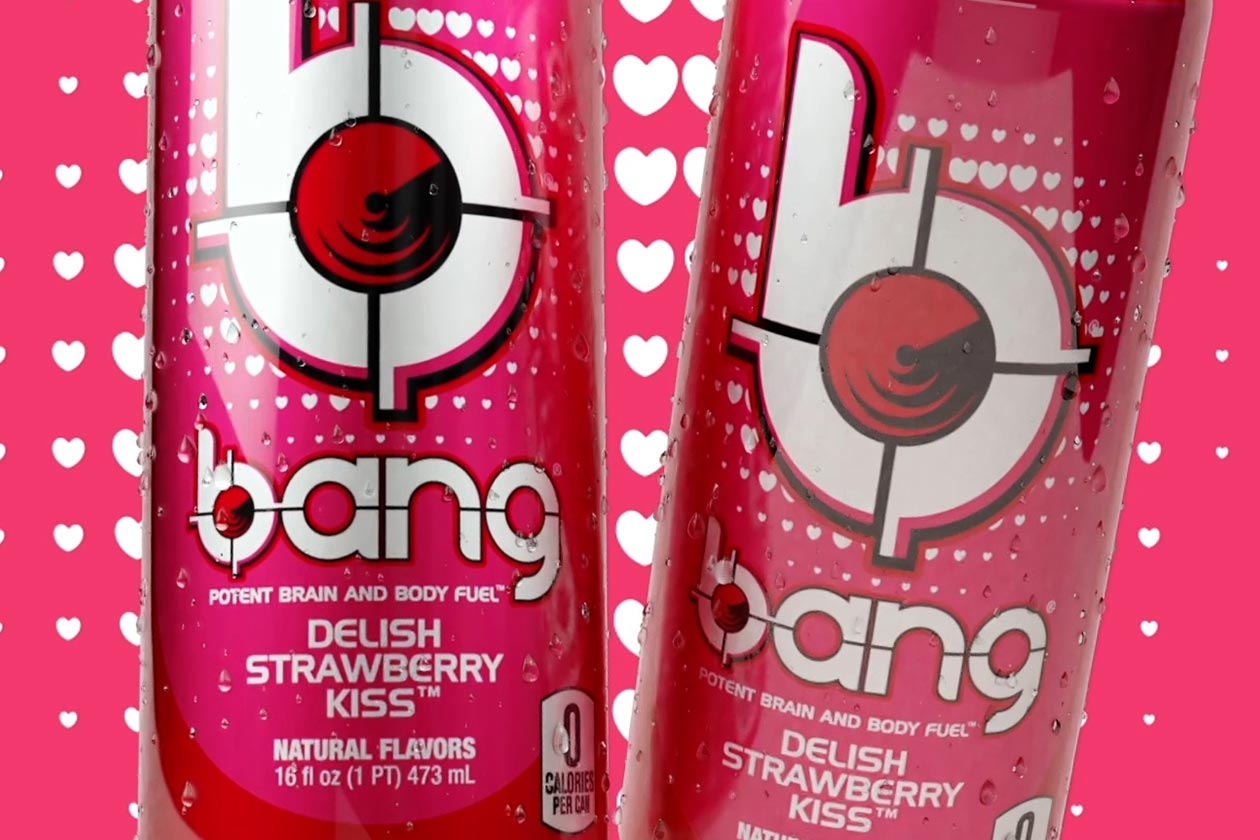 The latest flavor of the popular and high-energy Bang Energy drink has arrived, and as per usual, it is another creative effort from the beverage giant with Delish Strawberry Kiss. Of course, it is a strawberry-based taste, which isn't the first like that for the Bang Energy family, as there is also the original Military-exclusive Strawberry Blast introduced last year.
The all-new Delish Strawberry Kiss Bang Energy drink is all about love and Valentine's Day, with the latter being exactly one month away. The brand drives that theme throughout the design of the can featuring a light and bright pink base color, touches of red in the neck, base, and logo, and to top it all off, a love heart pattern filling out the background.
The Bang Energy drink's Delish Strawberry Kiss flavor is in stock and available for purchase today from the beverage brand's official online store at bangenergy.com at $31.99 for a case of 12 cans. The latest Bang flavor comes with all of the product's usual highlights, including EAAs, coQ10, zero sugar and calories, and its signature 300mg of caffeine for energy.