Jan 4th, 2021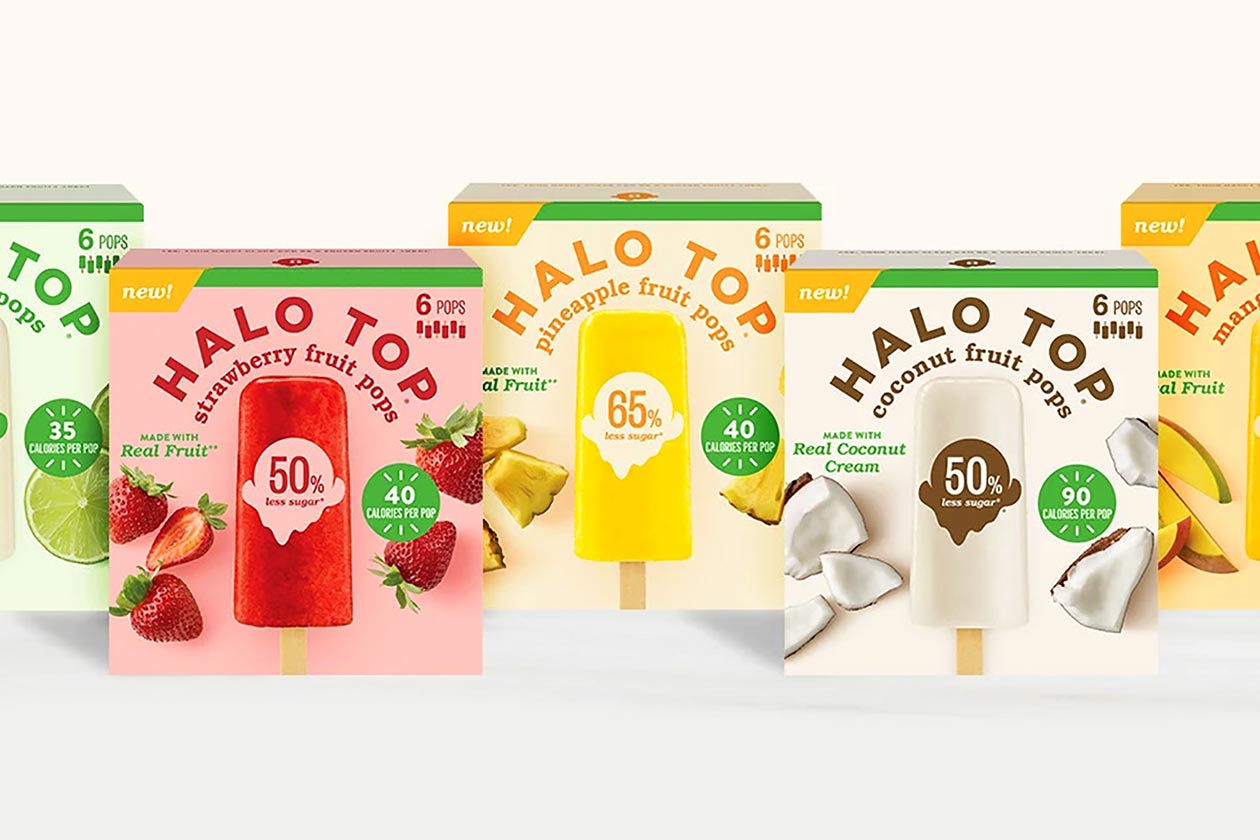 Halo Top Fruit Pops is the latest products from the functional brand Halo Top, originally known for its delicious, high-protein, and low sugar tubs of ice cream. The Fruit Pops are quite different from the brand's usual ice cream products; however, the approach is the same, as they are low in sugar and calories, all while still promising to be tasty.
The Halo Top Fruit Pops are promoted as having 50 to 65% less sugar than leading fruit pops, are they are indeed low compared to their competitors with 5 to 9g per pop, 4 to 7g of that added sugar. They are made using real fruit juice, naturally sweetened with stevia, and have a calorie count of 35 to 45, except for the Coconut flavor at 90.
There is a total of five flavors for Halo Top Fruit Pops, with the other four alongside the much higher calorie Coconut being Strawberry, Mango, Lime, and Pineapple. The refreshing, low sugar, on-the-go product comes in boxes of six, and at least sounds like it'll be available in all of the popular brand's stores and stockists soon, if not already.