Redcon1 teams up with Kryptek for a special edition flavor of Toal War
Jan 26th, 2021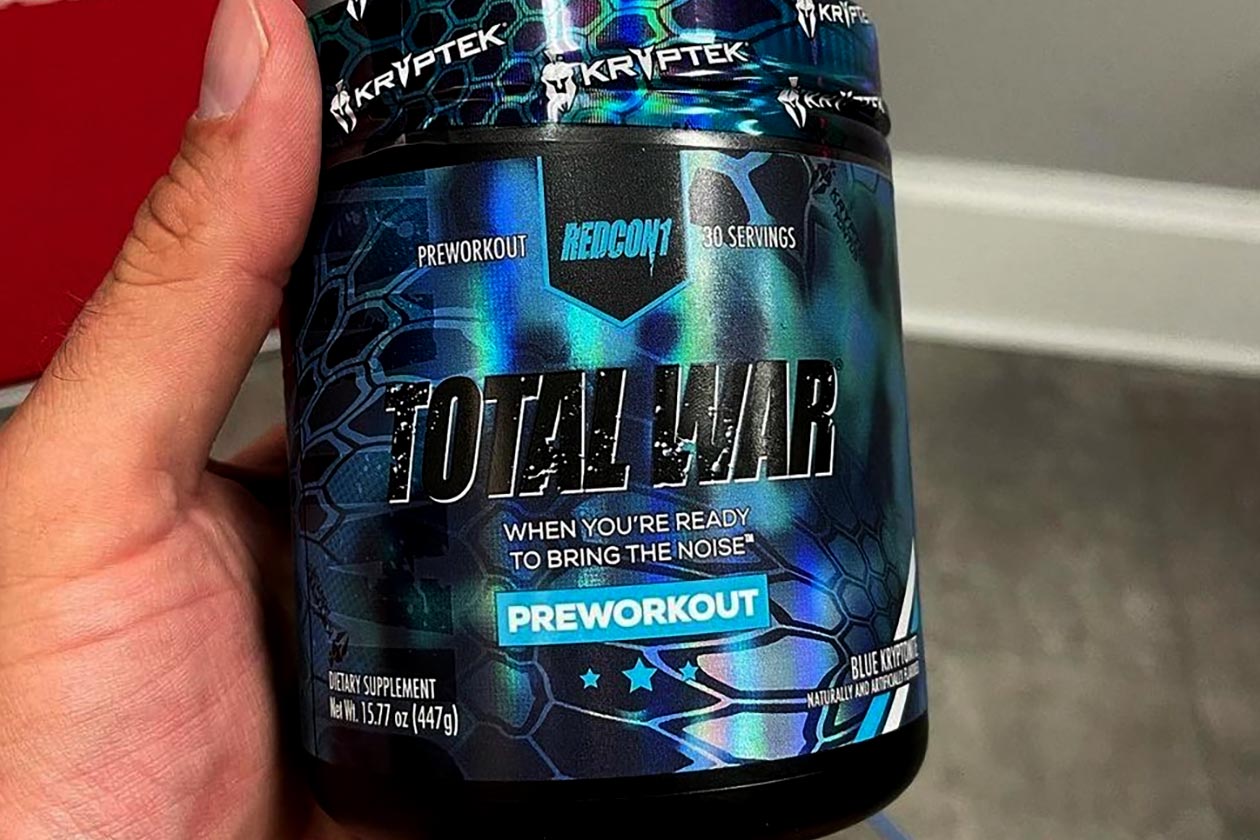 Launching at midnight tonight, over at redcon1.com, is another collaboration flavor for Redcon1's signature stimulant pre-workout Total War. It is similar to what the brand did back in November of last year for Black Friday, where it partnered with the professional wrestler Kenny Omega for a special edition, alternatively branded flavor of Total War called V-Trigger.
This time around, Redcon1 has partnered with outdoor clothing and accessory retailer Kryptek for a flavor of Total War named Blue Kryptonite. The product does have an awesome alternative label, which you can see in the image above, featuring a snakeskin pattern in the background with a blue color theme and an eye-catching foil finish to the label.
Once again, the Blue Kryptonite Total War from Redcon1 and Kryptek is releasing at midnight tonight through redcon1.com, and much like Kenny Omega's V-Trigger, it is launching in a bundle as opposed to just a 30 serving tub of the supplement.