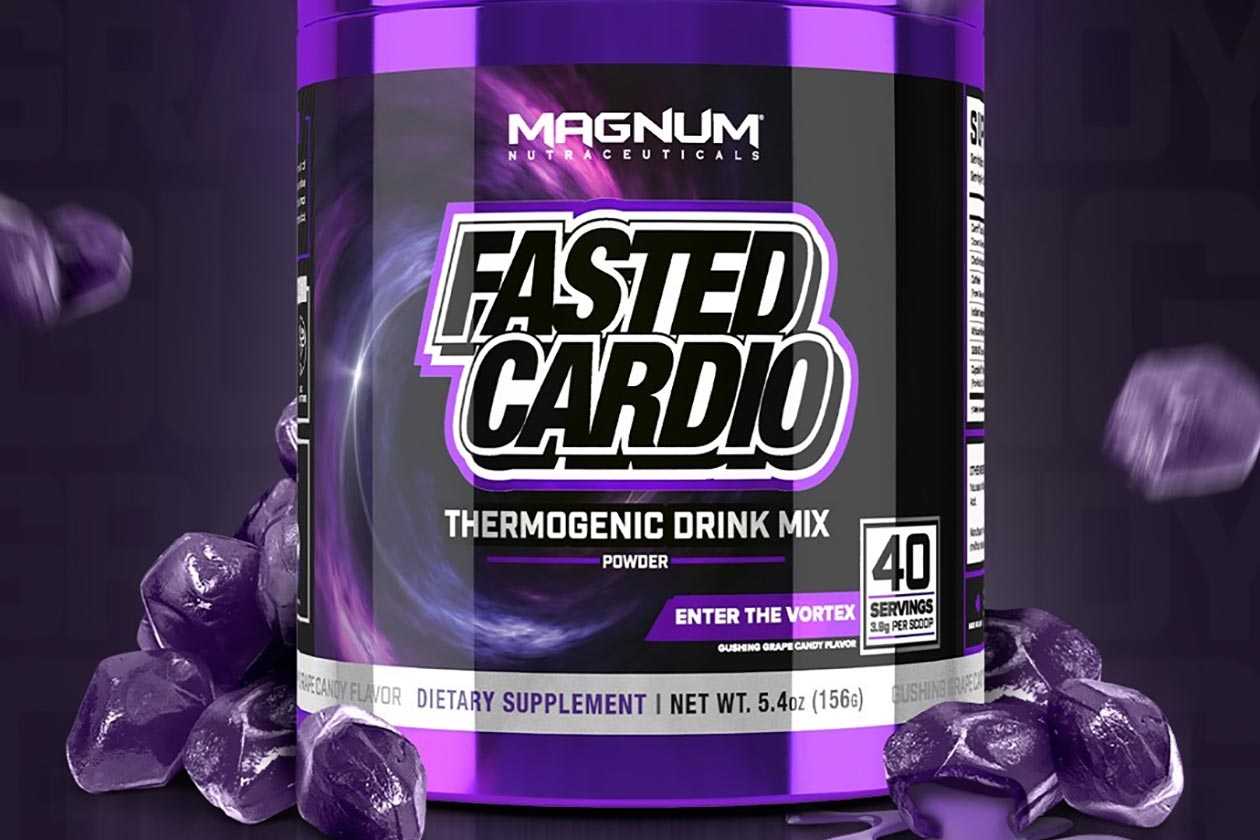 In May of last year, Magnum Nutraceuticals finally released a weight loss supplement that it previewed eight months prior at the 2019 Mr. Olympia Expo in Las Vegas. That supplement was the flavored formula Fasted Cardio, combining MCTs, caffeine, CapsiAtra, and GBBGO to increase energy, enhance thermogenesis, and support overall fat loss.
Magnum's Fasted Cardio originally hit the market in three uniquely named flavors with Molotov Cocktail, Shock Therapy, and Rise and Grind, which have now been joined by a fourth. Just like all of the others, the first new flavor of Fasted Cardio since its debut has a rather creative and mysterious name with 'Enter The Vortex', a grape-based taste.
Magnum has already made its new Enter The Vortex Fasted Cardio available for purchase through its online store, where a 40 serving tub of the fat burning supplement will cost you $39.99.