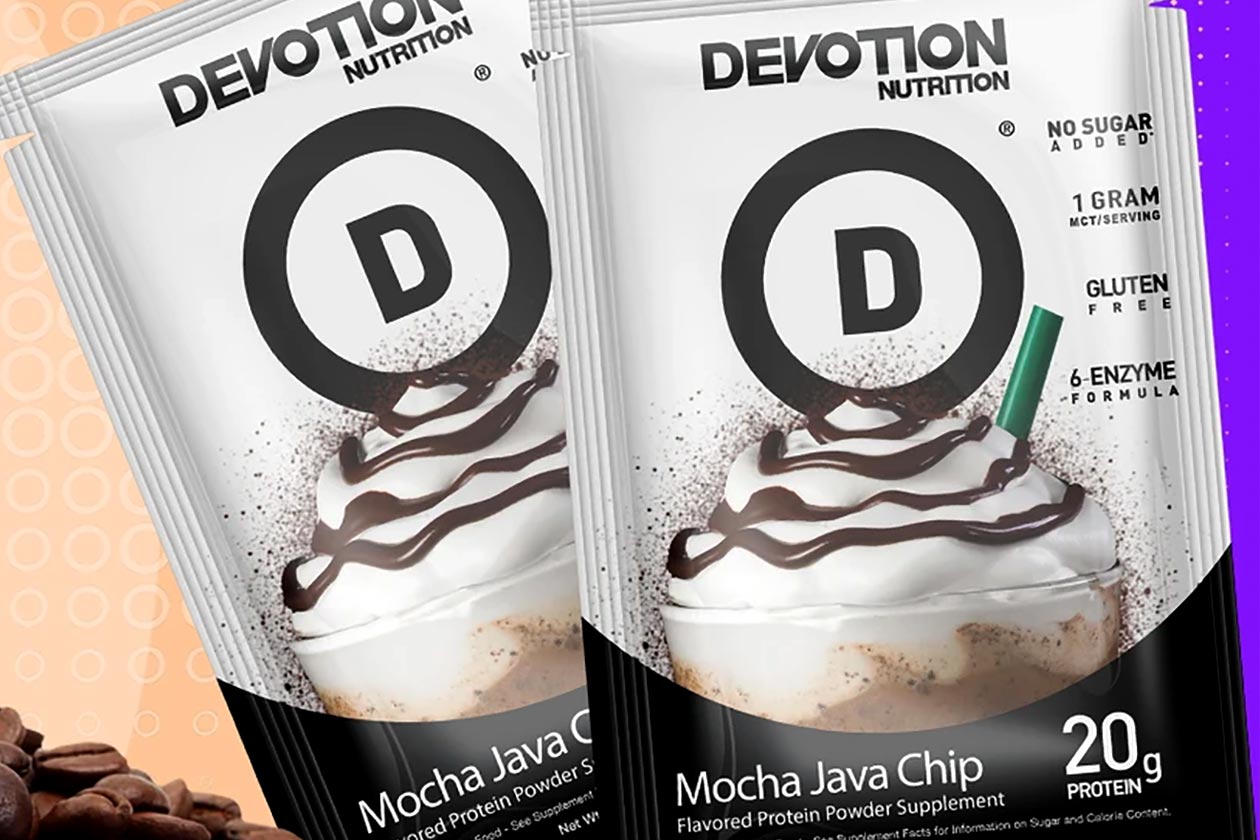 We don't usually see a lot of action from Devotion Nutrition, although, in 2020, that definitely changed. The brand added to its protein powder on two occasions, which was sorely needed as, for years, it's only been available in two flavors. The original Brownie Batter and Angel Food Cake were joined by Sweet Potato Pie and the unique Buttery Blend.
This week, Devotion Nutrition has announced another flavor to its whey and casein blend protein powder, which is due to be available for purchase very soon. The newest addition to the supplement, making it a total of five flavors, is Mocha Java Chip, another rather different kind of taste, perfect for a hot, high-protein drink or a regular protein shake.
Once again, Devotion Nutrition's fifth flavor of its protein powder is not available yet but will be soon through its online store, where a 2lb tub of 30 servings costs $48.99, and a pair of samples is $6.95.