Jan 20th, 2021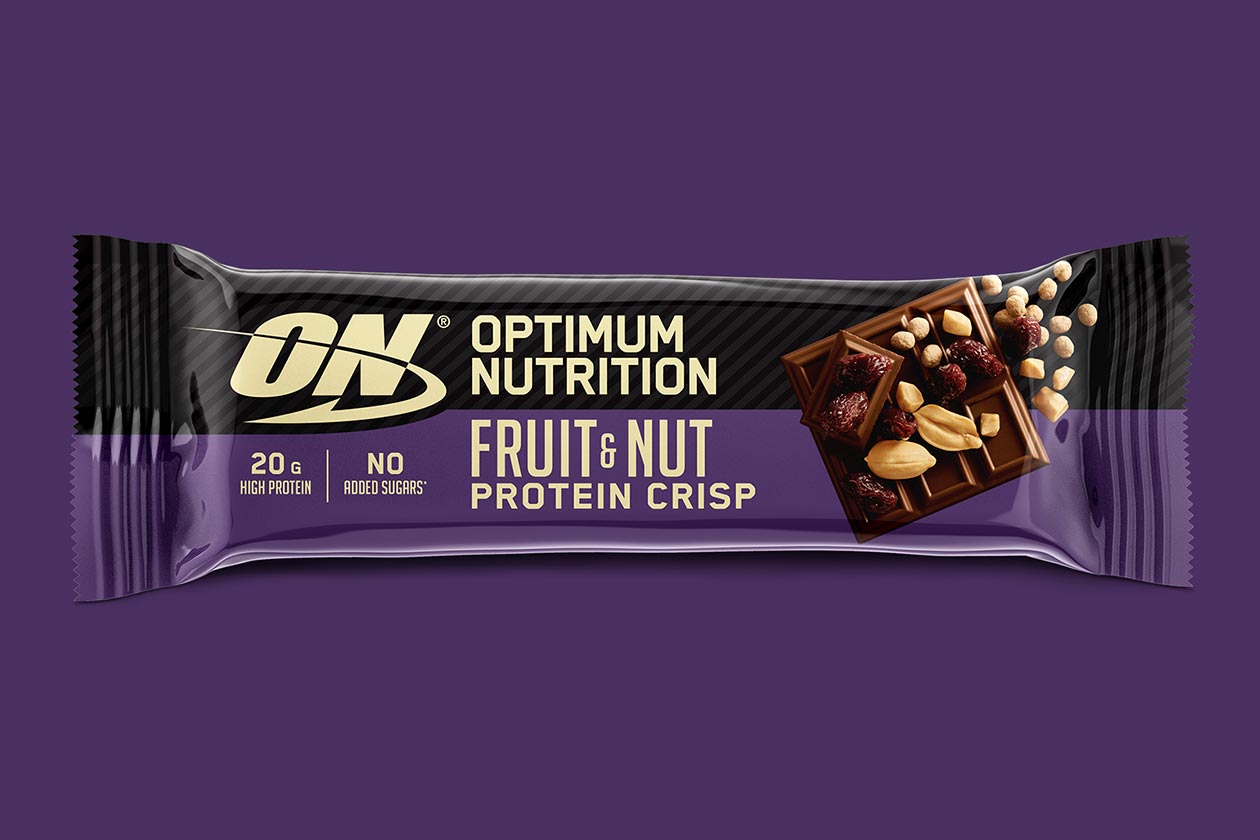 While many of Optimum Nutrition's supplements can be found all over the world, such as its signature Gold Standard Whey Protein and AmiNO Energy, some are exclusive to certain regions. The UK and Europe is one of those areas that has various products and supplements not available in the US, with details coming through this week on yet another exclusive item for the area.
Optimum Nutrition's Fruit and Nut Protein Crisp is a new high-protein snack rolling out soon in the UK and Europe. It packs a solid 20g of protein per bar, and true to its name, it is made with raisins, peanuts, crispy protein pieces, and real milk chocolate. Its other macros alongside that solid amount of protein are 9.7g of fat, 20g of carbohydrates with 6.2g of that sugar, and 256 calories.
The Fruit and Nut Protein Crisp is essentially Optimum Nutrition's protein-packed spin on a traditional fruit and nut-based snack bar, led by that solid 20g of protein with no added sugar and 256 calories. Once again, the sweet, crunchy, and tasty protein bar is going to be rolling out in the UK and Europe, giving the region yet another item you can't get anywhere else.