Strawberry Lemonade flavor coming to Monster Rehab along with a rebrand
Jan 20th, 2021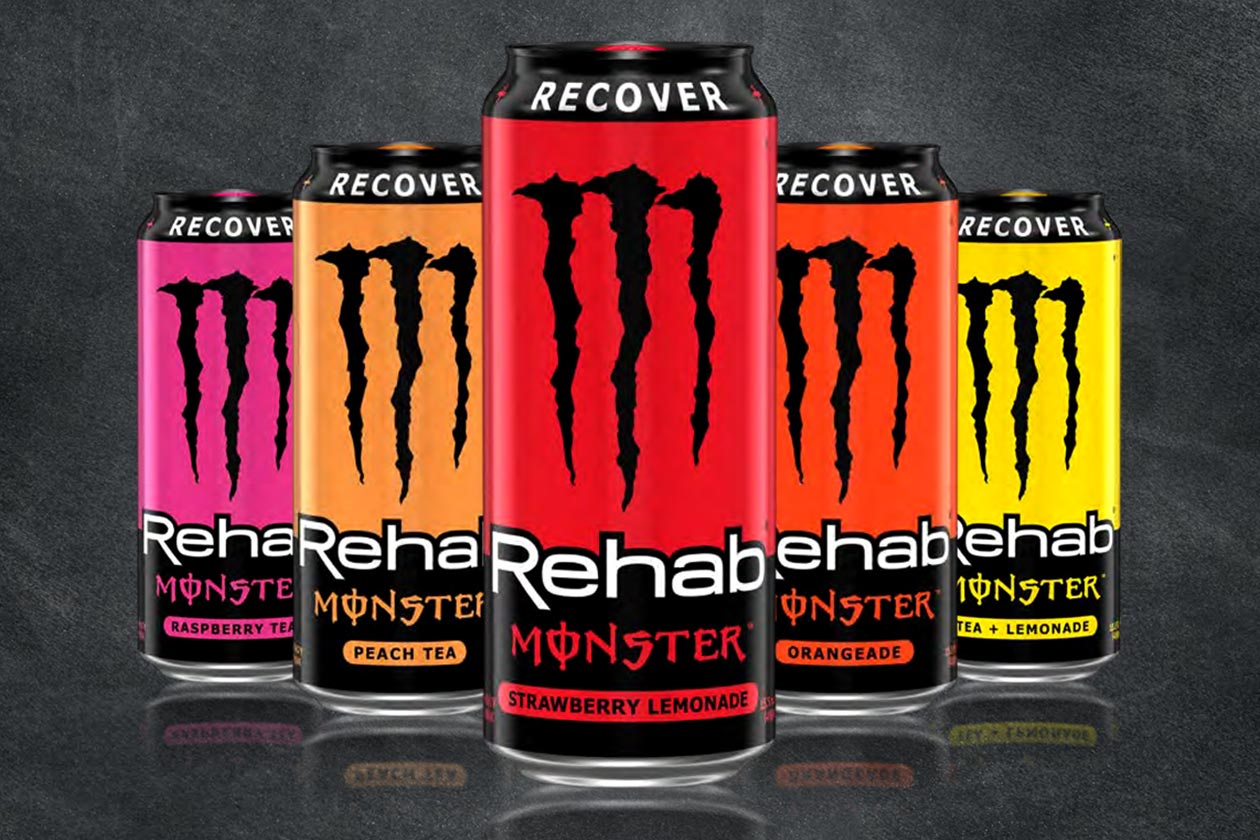 Another update that's come in this week from the beverage giant Monster, on top of its Monster Ultra Gold and two Hydro Super Sport flavors, is some exciting developments around Monster Rehab. For those unfamiliar with the product, Monster Rehab is the brand's energized iced tea drink, available in iced tea style flavors with 170mg of caffeine per can.
Monster's update for Monster Rehab is a fresh new look that swaps the original rugged and grungey gradient-filled background for a simpler, flat color design, as you can see in the image above. Coming alongside that rebrand is flavor number five for the product, with Orangeade, Raspberry Tea, Lemonade, and Pea Tea, soon to be joined by Strawberry Lemonade.
Monster is planning to roll out its all-new Strawberry Lemonade Monster Rehab in early Spring, which isn't that far away at about two to three months. The rebrand of the rest of the Monster Rehab family sounds like it'll be hitting shelves around then as well, with Monster saying that'll be out sometime in the next couple of months.