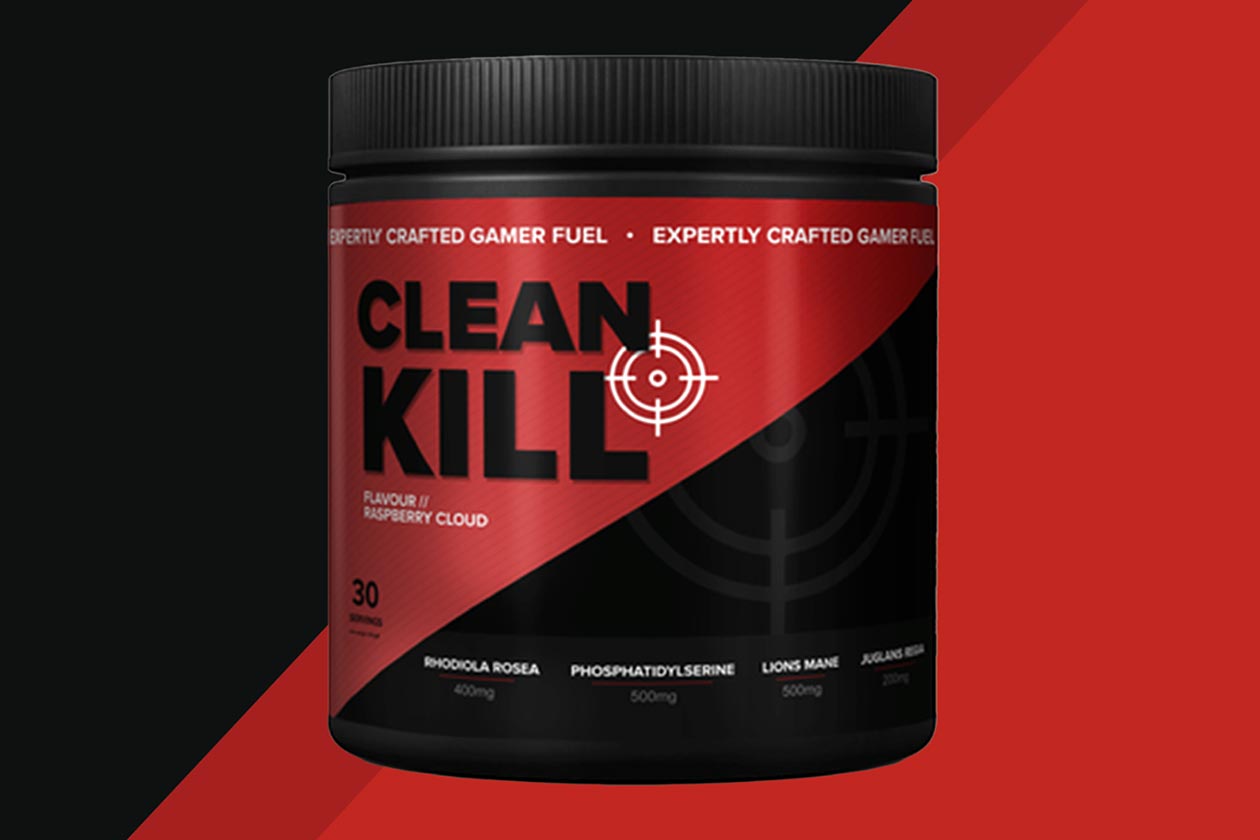 Strom Sports from the UK is one of the latest supplement companies to get into the fast-growing gaming market, and in typical Strom style, with a well put together formula. The brand has given the product a slightly different look compared to the rest of its lineup, which is fitting and something we've seen other companies do, presumably to appeal to those outside of the traditional sports nutrition space.
Clean Kill is the name of Strom Sports' gaming supplement, featuring eight main ingredients to increase and enhance energy, mental focus, concentration, cognition, and alertness; all ideal benefits for gaming. The formula behind Clean Kill is open and fully transparent, with respectable dosages of reliable ingredients, and it is caffeinated at a solid 250mg per serving.
The rest of Strom Sports' Clean Kill formula consists of a gram each of choline and n-acetyl-l-tyrosine, 400mg of rhodiola, half a gram each of phosphatidylserine and lion's mane, 200mg of juglans regia, and black pepper extract to support absorption. As mentioned, it is quite a comprehensive combination compared to your typical gaming supplement and should be plenty to provide an enjoyable experience.
Strom Sports Clean Kill is available now through its own online store at £32 (43.83 USD) for a tub of 30 full-servings, and just the one flavor to start with Raspberry Cloud.