UFit's 330ml protein shake gets a second flavor a week after release
Jan 13th, 2021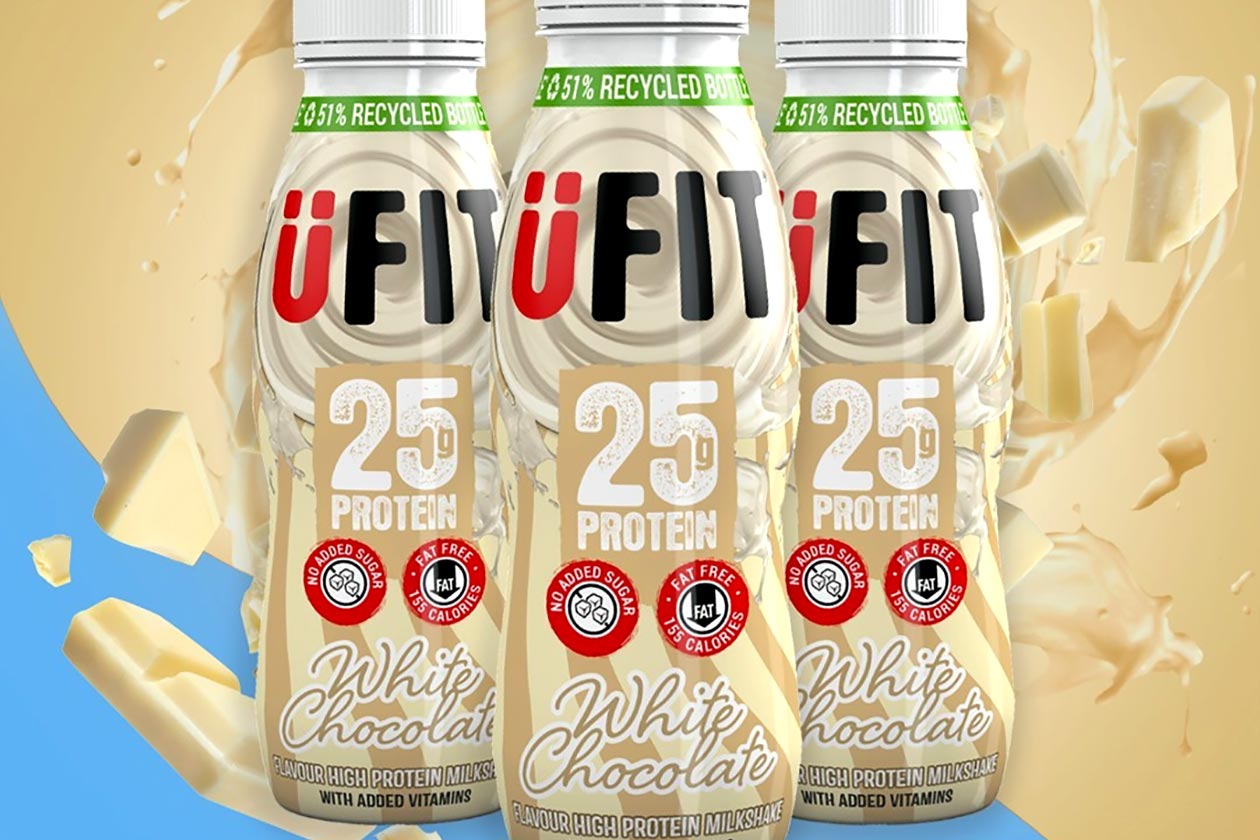 Just last week that the European functional company UFit introduced a new mid-sized 330ml protein RTD providing a solid 25g of protein, separate from its already available 310ml drink with 22g of protein. The product was also introduced in a fun and fresh new flavor that you won't find on the menu of any of its other protein shakes in Salted Caramel.
Despite UFit's 330ml protein RTD only being a week or so old, the brand has come out this week with news of a second flavor for the product, and just like Salted Caramel, it is not your traditional chocolate or vanilla. The other option also now available for the on-the-go protein supplement is White Chocolate, packed with that same 25g of protein and 158 calories.
Both UFit's Salted Caramel and White Chocolate protein shakes are in stock on its website, where the growing brand is running a sale on cases of ten bottles. For a limited time, instead of paying £20, you can grab a set of ten UFit protein RTDs at £14 (19.09 USD), which works out to a very reasonable £1.40 (1.91 USD) each.