Feb 16th, 2021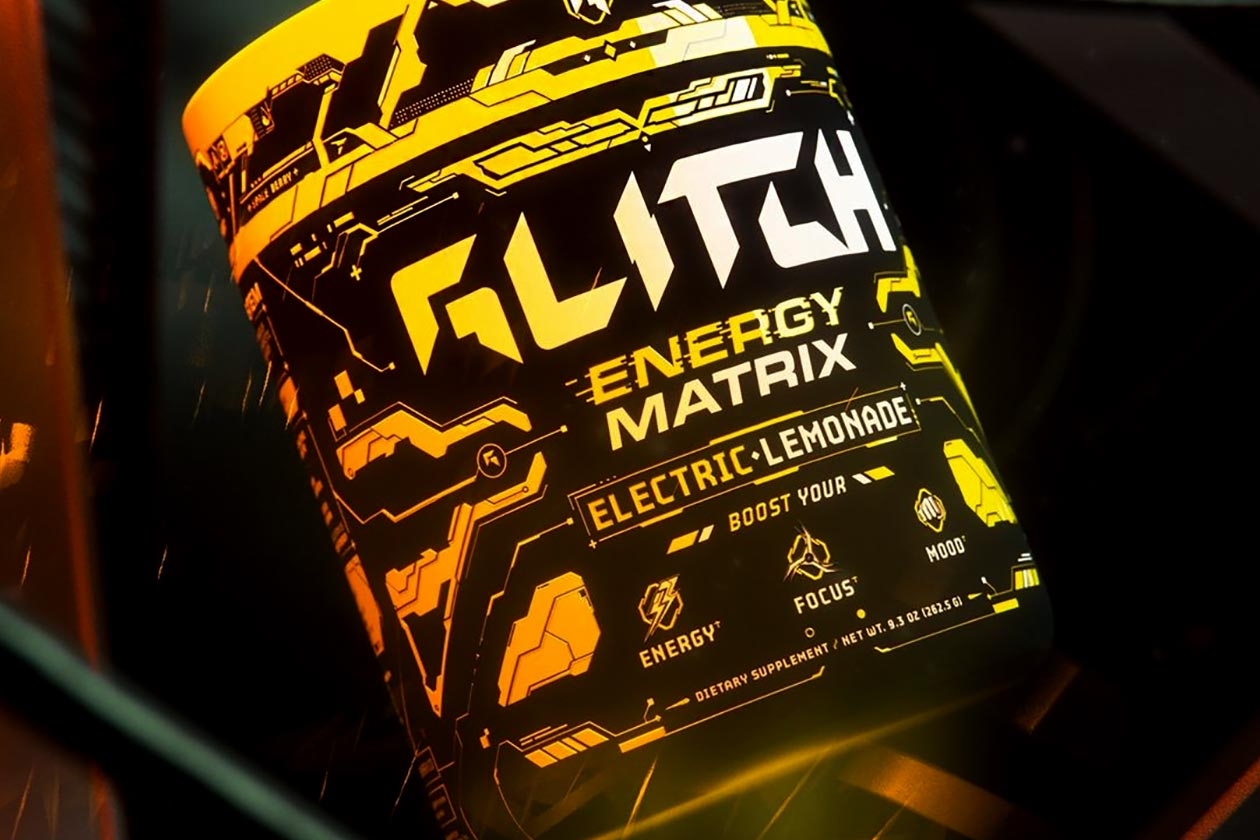 Glitch is a bright and colorful gaming supplement company that entered the industry in the middle of 2019, a year before the flurry of newcomers we saw in 2020. Glitch formulated its one product simply named "Energy Formula" to support all of the common and convenient gaming benefits such as improved and enhanced energy, mental focus, cognition, and mood.
Later this week, Glitch is relaunching its brand and original supplement with a fresh new look and alternative formula. We don't know too much about the ingredients and dosages in the updated product, but it does look to provide the same sort of benefits. As you can see in the image above, Glitch's new Energy Formula promises energy, focus, and mood and also now goes by the name Energy Matrix.
In that image, you can see the new branding for Glitch and Energy Matrix as well, and it does indeed look good. The still relatively new brand has opted for a more contrasting blend of black and yellow with a cybernetic graphics theme. It will be interesting to see how Glitch has evolved the supplement on the inside, as it certainly looks improved on the outside.
Once again, Glitch and its new Energy Formula are launching this coming Friday through a slightly different website to when we first met the brand with glitchdrink.co being replaced by glitchenergy.co.