Inspired previews its Prestige Series with an updated version of LGND
Feb 24th, 2021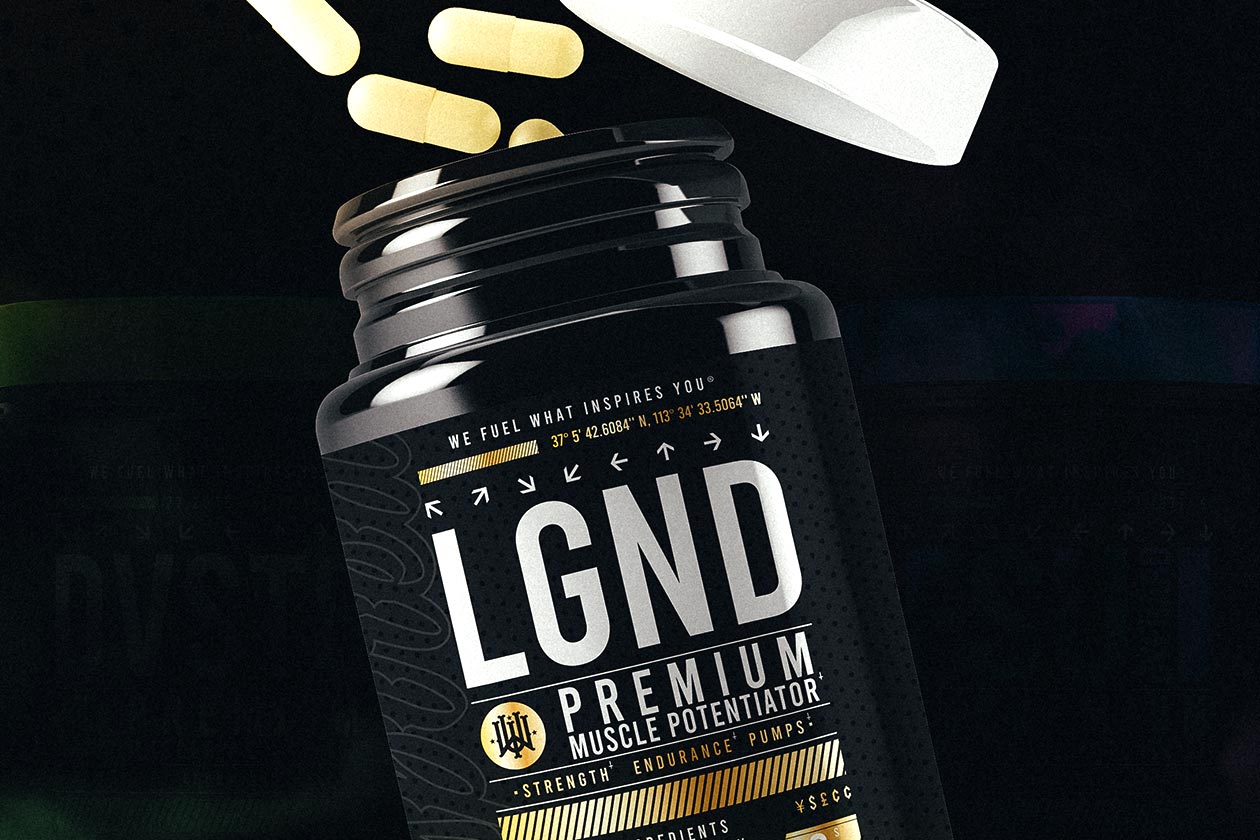 Earlier this month, we got a sneak peek at Inspired's all-new look for what is going to be referred to as its Signature Series, a line that includes the likes of the creatine-based muscle builder CR3. The Brand Of The Year winner for 2019 has followed that up this week with a preview of another line its dividing itself into in the Prestige Series and the branding that will feature.
Inspired's Prestige Series is, in fact, the second of three lines the brand is breaking up its supplements into for 2021. The Prestige family will include items such as Inspired's strength, endurance, and muscle-building product LGND. In the background of the brand's teaser seen above, it also looks like it's bringing with it new versions of two popular supplements.
Those other two Prestige Series products are Inspired's original hit stimulant pre-workout DVST8 and its comprehensive stimulant-free pre-workout FSU. While the teaser is shadowed, it's clear the Prestige DVST8 and FSU will feature different looks from any other versions of the supplements, and presumably different formulas, although that's not as certain.
There will likely be other products in the Inspired Prestige Series, but for now, LGND, DVST8 and FSU are the only entries we know of. As mentioned, we're still short on details of the brand's third family of supplements, so eventually, there will be the Signature Series, Prestige Series, and a mystery third, with every product having a different look to what they currently have.