Jacked Factory adds a casein product to its family of Authentic protein powders
Feb 9th, 2021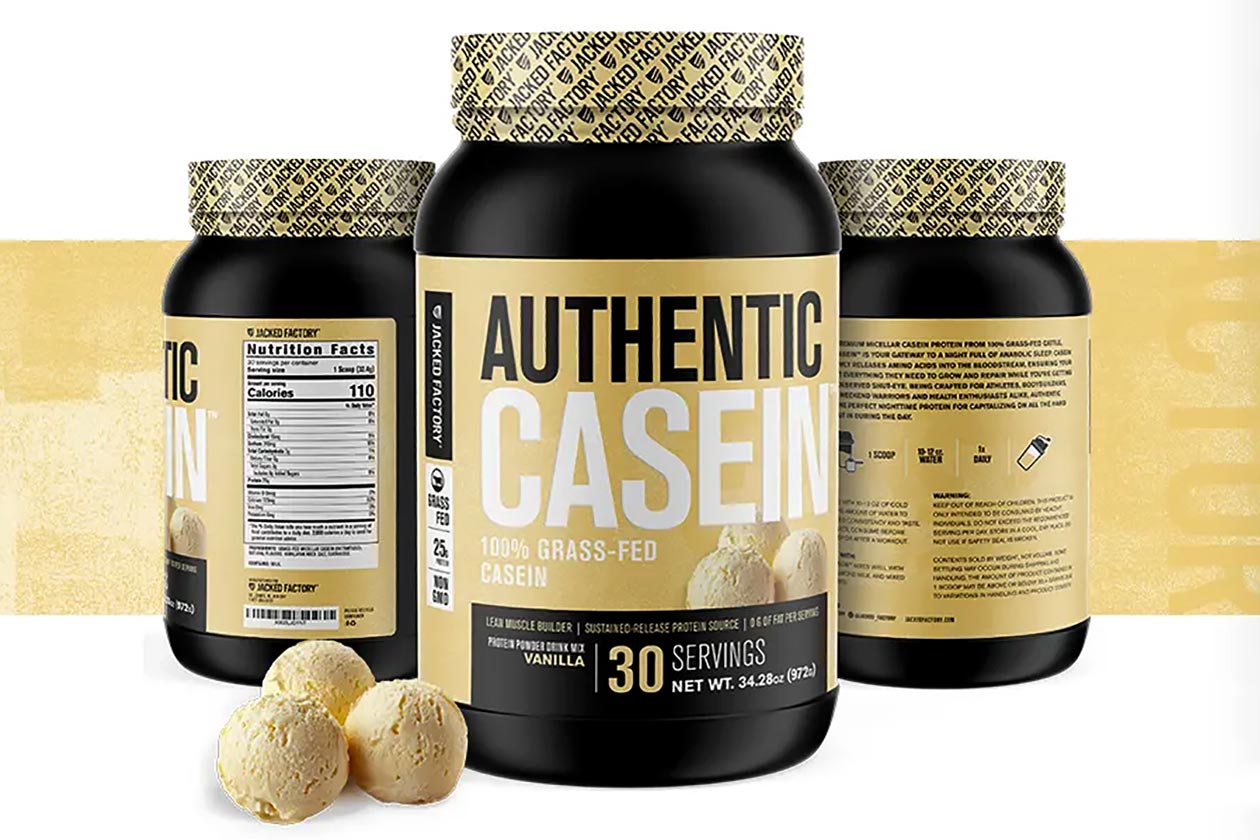 Early last year, Jacked Factory did a lot of growing and expanding in the area of protein powder, turning its original Authentic Whey into a complete family of supplements. The product was joined by three other protein powders, all with their own individual points of difference in Authentic ISO, Authentic MRP, and the calorie-loaded Authentic Mass.
While Jacked Factory's Authentic Series of protein powders already had a lot of areas covered, it has added one more this month with a self-explanatory supplement in Authentic Casein. It is indeed a product based on slow-digesting micellar casein, providing 25g of protein per serving, 3g of carbohydrates, all of which is sugar, no fat, and a calorie count of 110.
Overall, it features a very clean formula, with micellar casein as its one main ingredient, alongside natural flavors, Himalayan pink salt, and sucralose. The micellar casein-powered product is available now through the Jacked Factory website as the most expensive entry in the Authentic protein powder family at $39.99 for a Vanilla-flavored 30 serving tub.