Feb 21st, 2021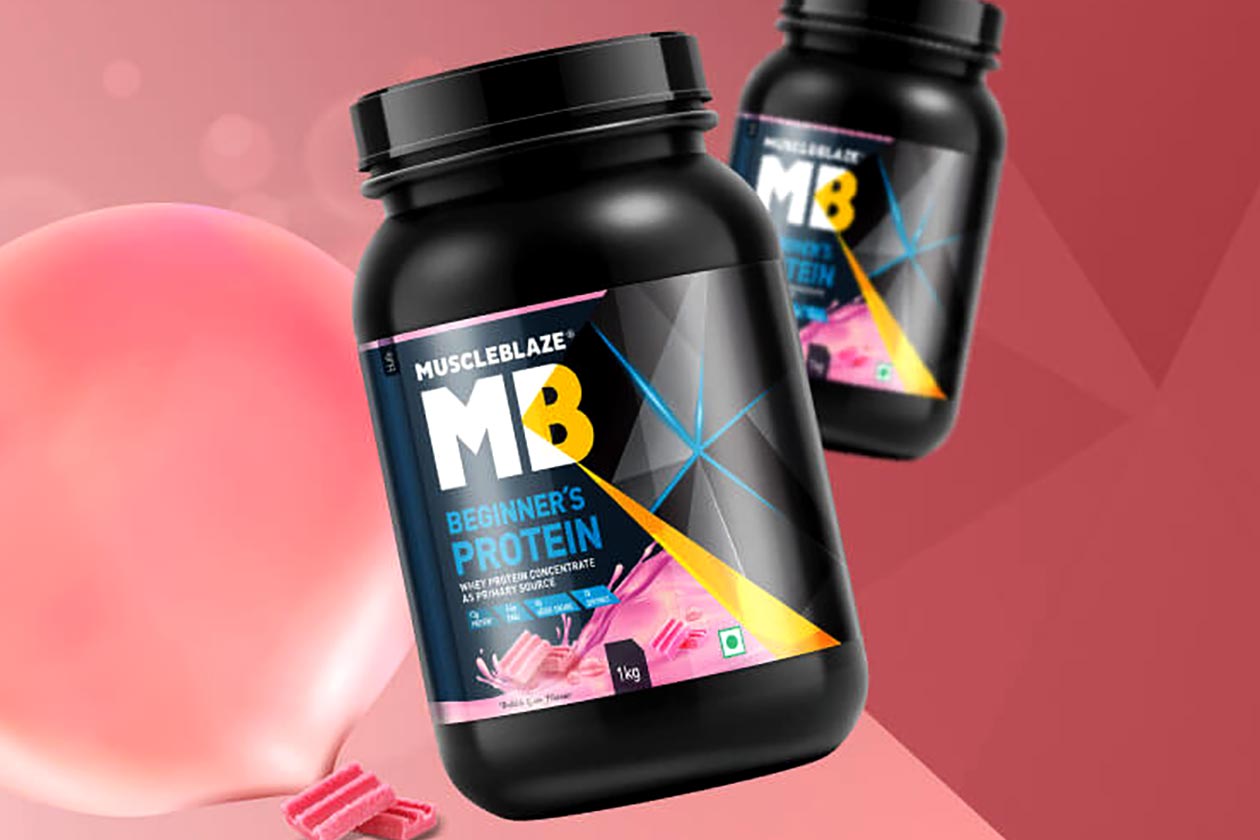 Indian brand MuscleBlaze has quite a unique new flavor out and available this week; in fact, it's something we can only recall seeing from one other brand and supplement. The product we remember releasing in the flavor is the six-source protein powder HexaPro from AllMax Nutrition, although you may not be familiar with it as it's no longer on the supplement's menu.
MuscleBlaze has released a sweet and tasty Bubble Gum flavor of its protein powder "Beginner's Protein". The product is a protein product but could also pass as a meal replacement with its macros. Its main ingredients are whey concentrate and maltodextrin, which combine to provide 12g of protein and 13.5g of carbohydrates per serving, with 106 calories.
The new Bubble Gum flavor of MuscleBlaze's almost 1:1 protein to carbohydrate ratio supplement Beginner's Protein, is available on its website, and to celebrate, there is a 40% off sale. The discount drops the product from its usual ₹1699 for a tub of 33 servings down to ₹1019 (14.04 USD).