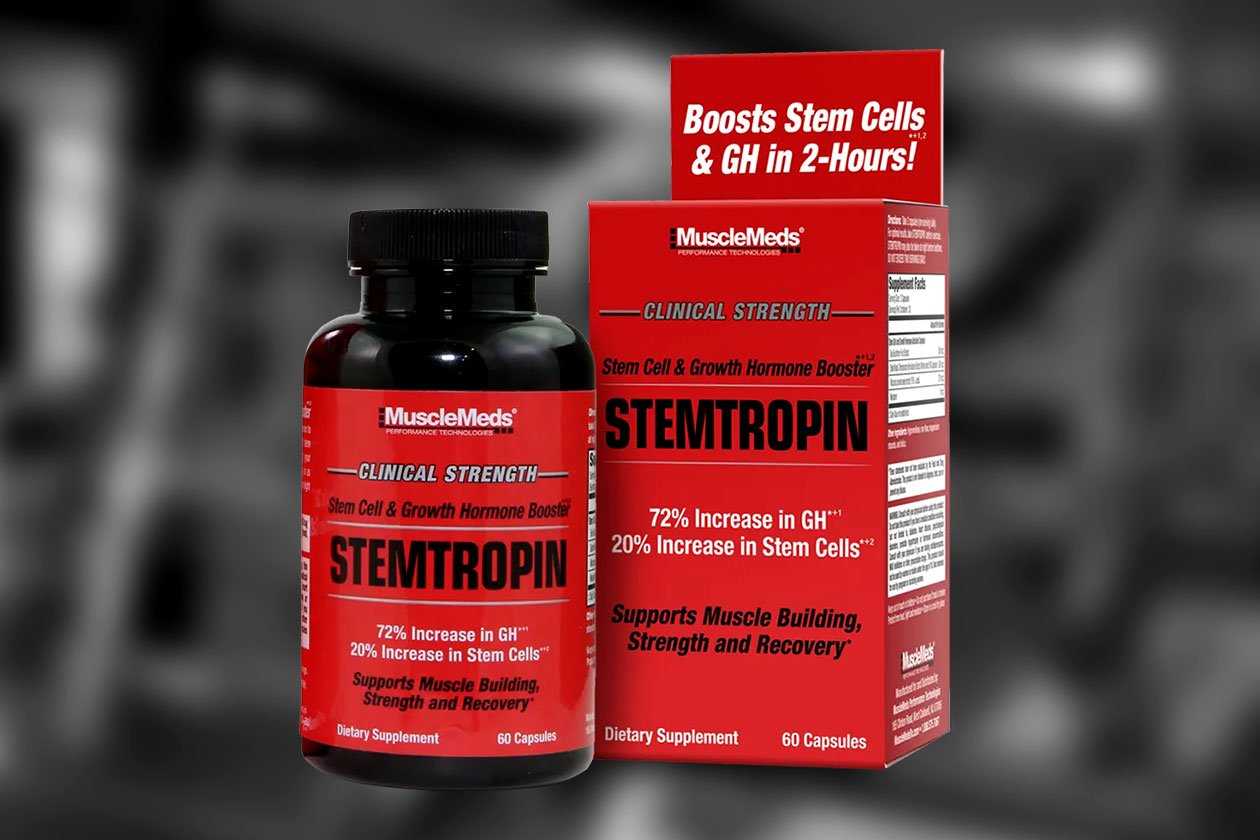 MuscleMeds, the red-colored company behind the popular beef protein powder Carnivor, has come out with an all-new strength and muscle building supplement that takes an angle we haven't seen before. Stemtropin is the latest creation from the long-running company, which promises support and benefits in the area of stem cells.
MuscleMeds Stemtropin specifically claims that within two hours after taking your first serving, your body will experience an increase in new stem cell production of up to 20%. The benefits of increased stem cells or stem cells, in general, are injury healing and support, and improved muscle recovery and repair, which in turn, can lead to enhanced muscle strength and size.
As for the ingredients behind MuscleMed's new Stemtropin, everything in there can be found in other supplements on the market, but not altogether from what we know. There are just four ingredients in the product, with half a gram each of sea buckthorn and safed musli, 375mg of mucuna pruriens, and lastly, 5mg of the sleep-improving melatonin.
Despite a lot of the ingredients being familiar, MuscleMeds' angle on Stemtropin is quite a unique one. Supporting and improving stem cell production is not a benefit we've seen promoted before by a supplement, so it'll be interesting to see how this one goes, especially on the feedback and review side.
MuscleMeds' Stemptropin is available for pre-order through its website with a triple pack that saves you 40%. For only the next week, fans of the brand can get three bottles of Stemptropin at $41.66 for a 30 serving bottle. Do note, however, that is 30 regular servings, as you'll need to double it when taking MuscleMeds' maximum amount of one serving twice per day.