Create high-protein vegan versions of classic meals with the latest from Myprotein
Feb 21st, 2021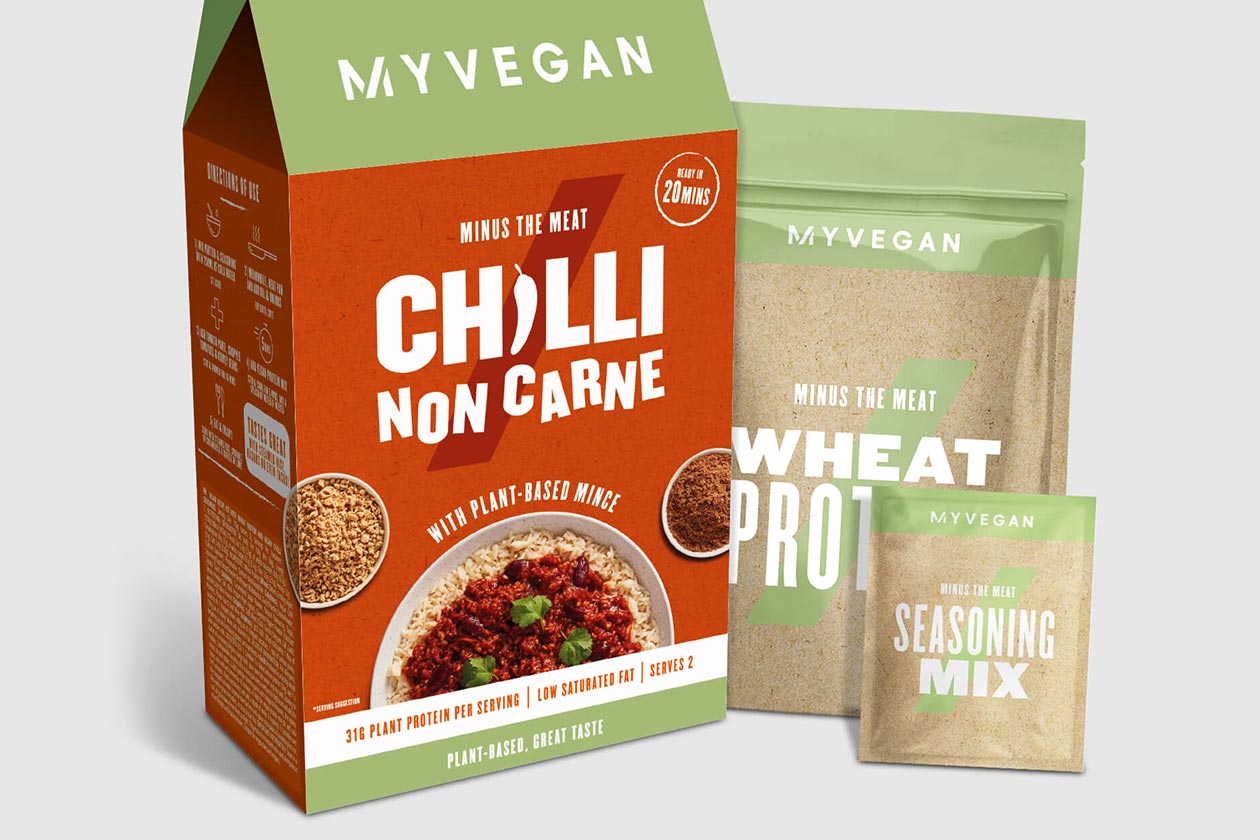 Myprotein's ever-expanding selection of health and nutrition products available internationally at myprotein.com continues to grow this week with two items that are not your typical protein powder or pre-workout. Myprotein is introducing Vegan Meal Kits that you combine with everyday ingredients to create high-protein plant-based meal in 20 minutes.
There are two variants of the latest Myprotein product, each based on a traditional meal in Chilli Non Carne and Super Spag Bol. They come with packets of wheat protein powder and seasoning that you mix in while following the brand's recipe. The idea is to create vegan-friendly versions of chilli con carne and spaghetti bolognese that are also high in protein.
The ingredients you'll require outside of the Myprotein Vegan Meal Kits include a tin of tomatoes, tomato puree, an onion, and a carrot for Super Spag Bol, and for Chilli Non Carne kidney beans, tomato puree, an onion, and another tin of tomatoes. The simple but creative products are in stock at myprotein.com and will cost you £5.99 (8.40 USD) for a box of two servings.