ProSupps keeps things quite simple for its hybrid pre-workout Hyde Thermo
Feb 25th, 2021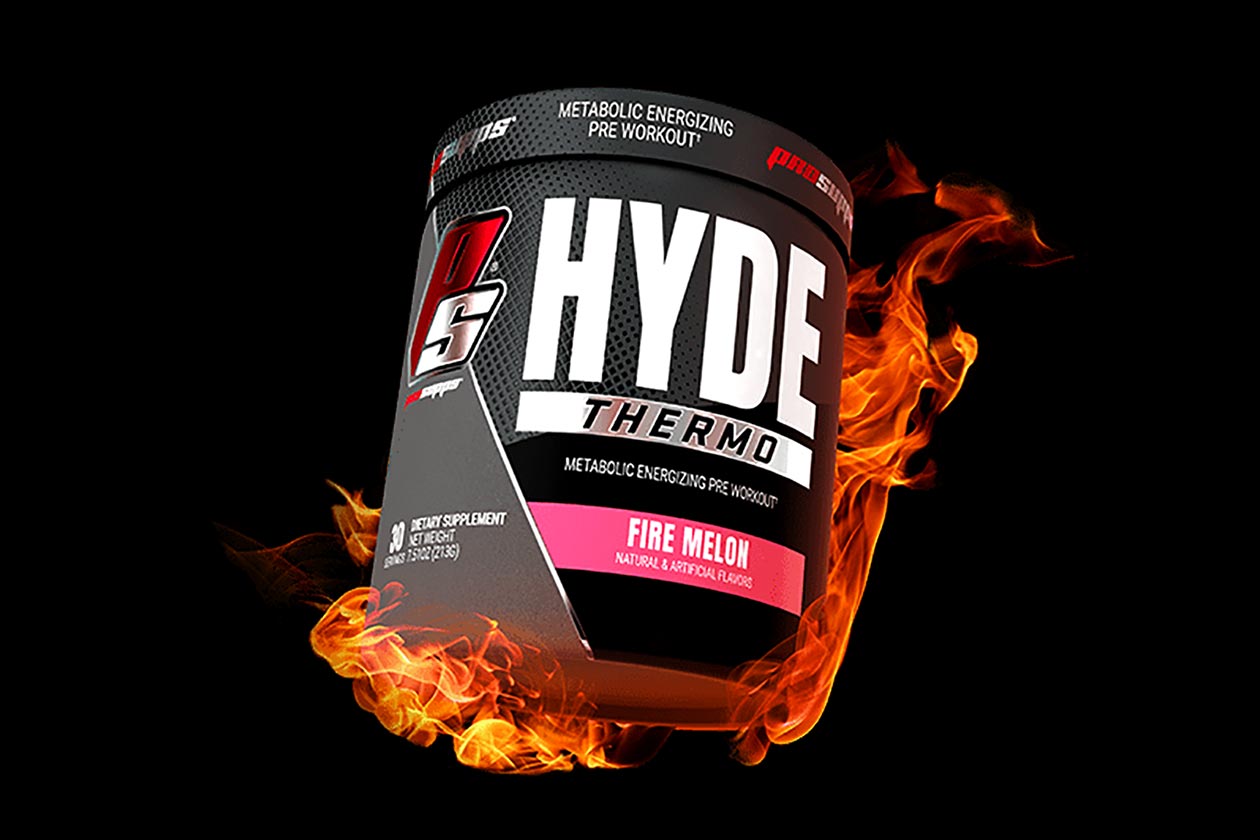 Hyde Thermo is one of the three new versions of ProSupps' pre-workout that have been released in the US, the other two being Hyde Max Pump and Hyde Xtreme. Thermo kind of confirms its point of difference in its name, being a supplement that brings together two popular categories, the power of pre-workout and the effectiveness of a fat burner.
Compared to the most recent weight loss infused pre-workout we've seen in Red, White & Boom Napalm from 'Merica Labz, ProSupps' Hyde Thermo is quite a simple hybrid product. It doesn't have a wide variety of ingredients, just five in total, all transparently dosed, to support a balanced blend of pumps, performance, energy, focus, and weight loss.
On the formula side, there is 3g of pure citrulline, a moderate 1.6g of beta-alanine, 250mg of caffeine, half a gram of acetyl-l-carnitine, and 50mg of the reliable fat burning feature Capsimax cayenne extract. As mentioned, there isn't a whole lot in there, with most of it being common pre-workout ingredients and the caffeine and Capsimax being there for the fat loss.
ProSupps has put together two flavors for Hyde Thermo in Fire Melon and Molten Mango with 30 full servings per tub, both of which are in stock and available in its official online store at $34.99.