Feb 17th, 2021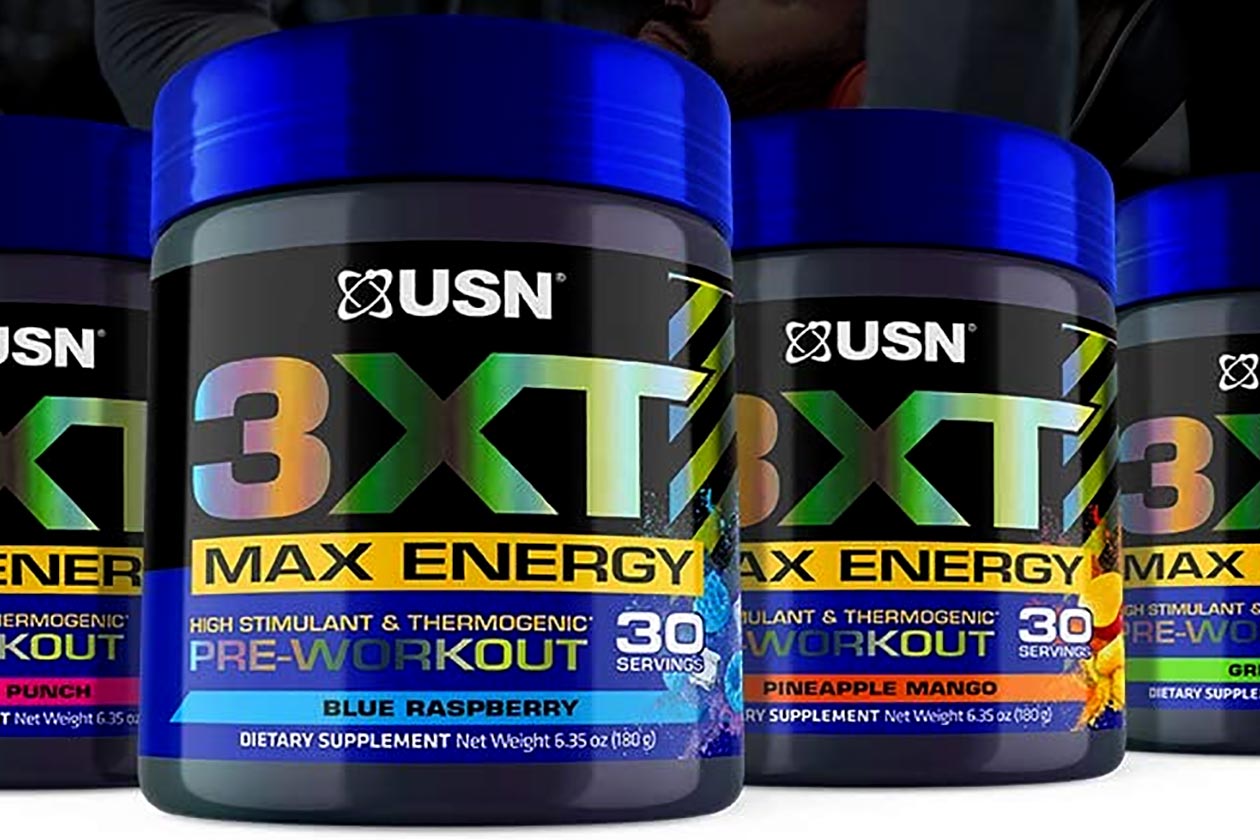 USN's line of supplements in the US, which is quite different from what you'll find from the brand in the likes of Europe and South Africa, has landed itself an all-new stimulant pre-workout in 3XT Max Energy. It is different from USN's similarly named 3XT Power, in that unlike the more well-rounded Power; Max Energy is mostly about energy and focus.
USN's 3XT Max Energy is a stimulant-heavy pre-workout packed full of ingredients to increase and enhance energy and mental focus, starting with a strong 400mg of caffeine per serving. It also includes 60mg of TeaCrine, evodiamine, and a variety of yohimbe, in 5mg of yohimbe HCl, 1.5g of yohimbine, and half a milligram of the intense alpha yohimbine.
While USN's 3XT Max Energy is a stimulant-heavy pre-workout, it does have a couple of other features to support other areas. Alongside all of those energy and focus ingredients, you get a light dose of betaine at 1.4g, much lower than the usual 2.5g, and 2.5g of citrulline malate, which is also lower than what we like to see, up in the area of 6g+ per serving.
3XT Max Energy is a nice addition to the USN family of supplements in the US, and while it's not anywhere near as loaded as some of the other stim junkie-style pre-workouts out there, it's a reasonable alternative to its other offerings. It is also worth noting the product's price is quite competitive at $29.99 for a tub of 30 full servings with four flavors to choose from.