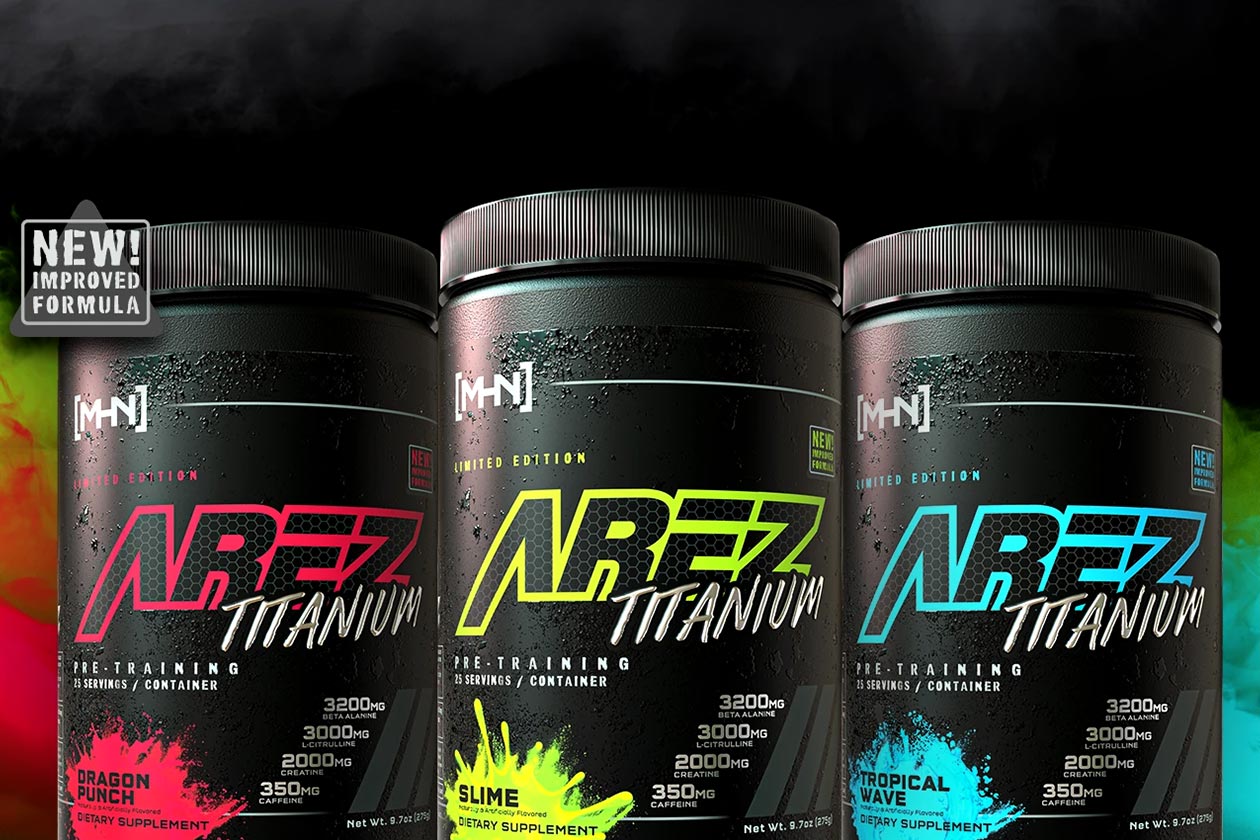 Over the years, the reputable pre-workout Arez has seen many iterations and versions, one of its most known ones was Arez Titanium, which featured an intense and well-balanced blend of ingredients. It included pump and performance elements such as citrulline and beta-alanine, and a lot more for energy and focus with the likes of juglans regia, eria jarensis, and alpha yohimbine.
Last year, you may remember, a fresh new edition of Arez was released under the newcomer Modern Hardcore Nutrition, who has confirmed it is now getting ready to drop its version of Arez Titanium. We're not sure how much like the original the returning pre-workout will be; however, to build some excitement, the brand has named four of the supplements' main ingredients.
The features we know for sure are going to be in Modern Hardcore Nutrition's take on Arez Titanium are 3g of pure citrulline, 3.2g of beta-alanine, 350mg of caffeine, and 2g of creatine. All of those ingredients and dosages apart from the creatine were in the original Arez Titanium, although, as mentioned above, there were many other key components to the reputable pre-workout.
Modern Hardcore Nutrition has not set an exact launch date or week for its return of Arez Titanium, only that it'll be available in retailers and through its website for a limited time. The supplement will have 25 full servings per tub and three flavors to choose from in Dragon Punch, Slime, and Tropical Wave.