Mar 16th, 2021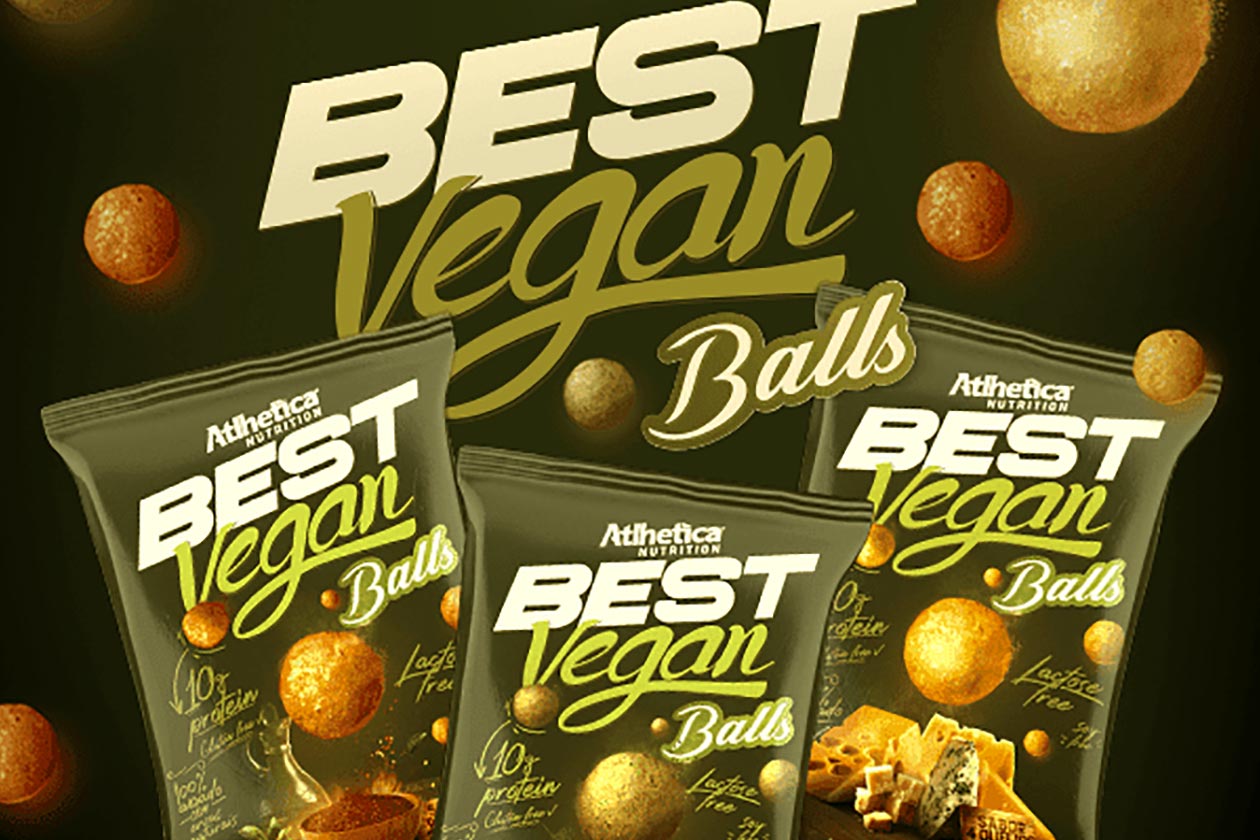 As we've seen it do many times before, Atlhetica Nutrition hasn't just announced the one new item which we shared yesterday in the protein powder Best Diet. It has introduced several others, including another functional entry in its family of Best Whey protein products or a spin-off of two already available Best Whey creations with Best Vegan Balls.
The name of the new Atlhetica Nutrition product says a lot about it, with an on-the-go bag of high-protein balls that are made with only plant-based, vegan-friendly ingredients. It is sort of a combination of two previously released Best Whey items in Best Vegan and Best Whey Protein Balls, although the flavors of Best Vegan Balls are quite different.
Atlhetica Nutrition Best Vegan Balls has been introduced in three flavors with Four Cheeses, Onion and Parsley, and Pepper and Turmeric; as you can see, they are indeed quite different. The product does pack a good amount of protein, regardless of which flavor you go for at 10g in an entire 35g bag, all coming from plant protein sources with no soy.
The Brazilian brand is rolling out its new Best Vegan Balls to its usual retail partners and distributors, including major supermarkets such as Carrefour and Pão de Açúcar.