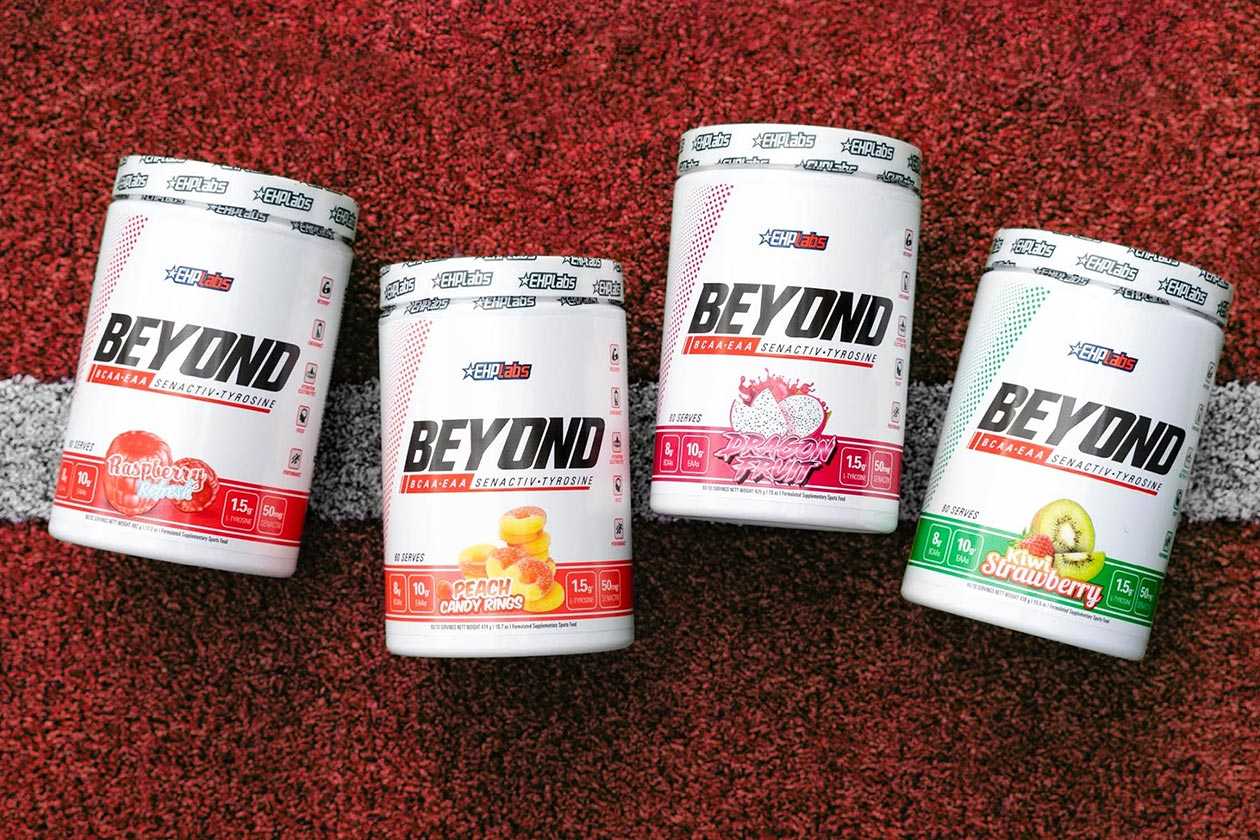 EHP Labs has dropped another mainstream category supplement this year following the recent release of its latest stimulant pre-workout, Pride. This time around, the category the brand is tackling is amino or intra-workout with an all-new version of its original amino Beyond BCAA, although this iteration is appropriately named Beyond BCAA-EAA.
The difference with EHP Labs' newest amino product is right in the title, as Beyond BCAA-EAA is a more complete supplement featuring a full spectrum of all nine EAAs to support muscle recovery. In a two-scoop serving, you get a combined 10g of EAAs with almost all of that being BCAAs at 8g, alongside 1.5g of tyrosine for focus, huperzine a, and the performance and endurance ingredient Senactiv at a solid dose of 50mg.
EHP Labs Beyond BCAA-EAA is listed in its official online store but appears to be sold out at the moment. Either way, directly from the brand, it carries a premium price for an amino at $49.95 for a tub of 30 full servings. There are plenty of flavors to choose from too, at four, in Raspberry Refresh, Kiwi Strawberry, Dragon Fruit, and Peach Candy Rings.