Foodspring welcomes a simple whey-based on-the-go protein shake
Mar 10th, 2021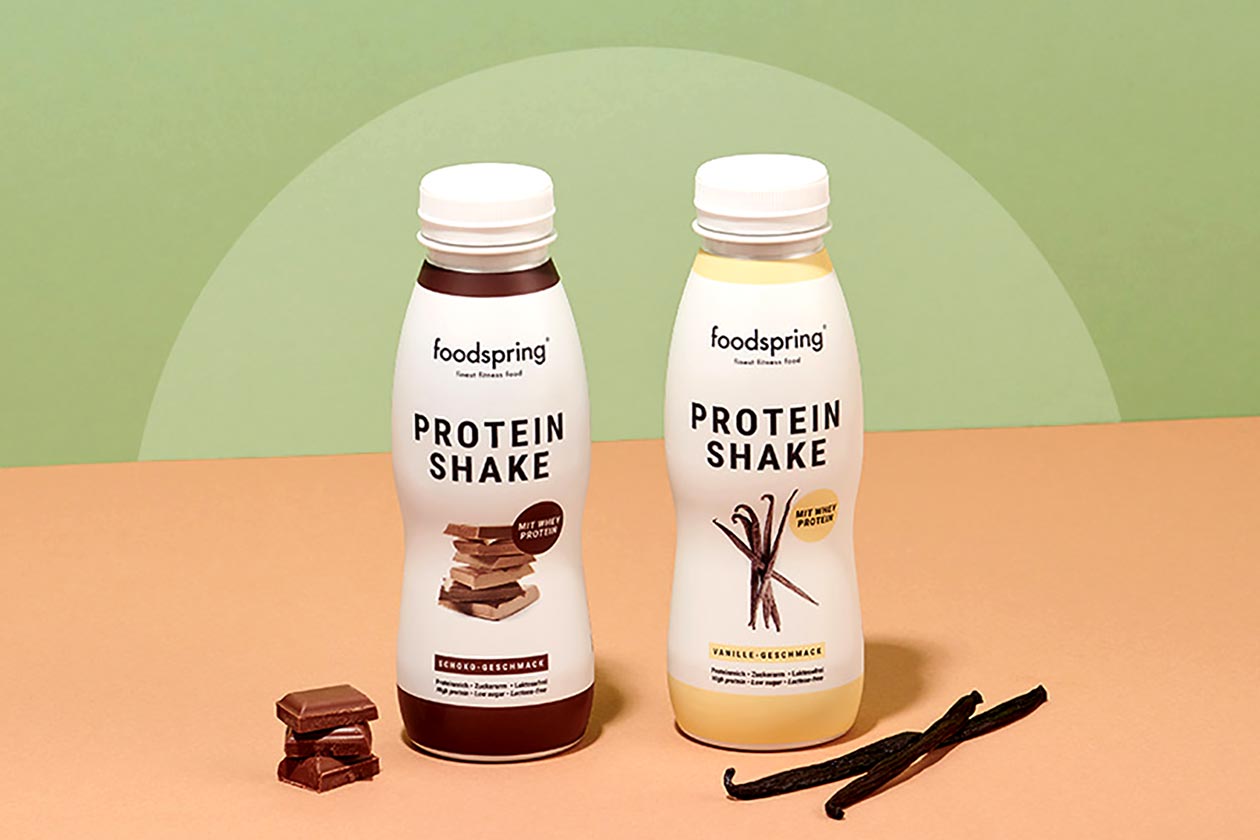 The simply named Protein Shake is the newest product from the consistently expanding and generally creative functional food and sports nutrition brand, Foodspring. As you could probably guess based on the name, Foodspring's Protein Shake is a high-protein shake in RTD format, available in two traditional flavors with Chocolate and Vanilla.
The supplement is a typical dairy-powered protein shake providing a strong 25g of protein in a single 330ml bottle, all coming from whey concentrate. There is nothing much else to the on-the-go product, with its other major macros sitting at 2.6g of fat, a moderately high 11g of carbohydrates with 2.3g of that sugar, and a calorie count of 165.
As mentioned, the Foodspring Protein Shake is out and available now in two of the most common protein flavors in Chocolate and Vanilla, from the European brand's online store at €2.99 (3.56 USD) per bottle.