Mar 17th, 2021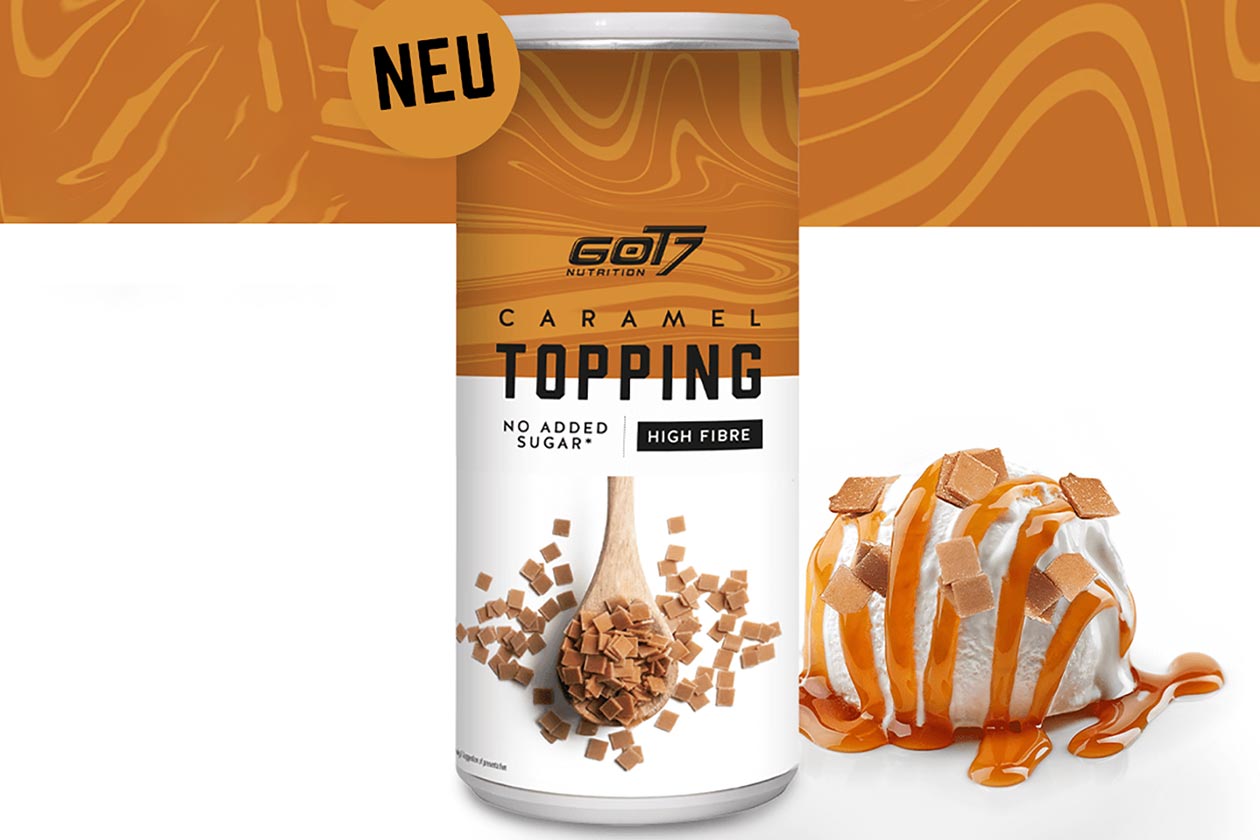 Chocolate Chip Topping is Got7 Nutrition's low sugar and delicious chocolate chip product that you throw on desserts, treats, or any food really to add some extra flavor and fun. The functional food was introduced near the end of last year in two flavors, Milk Chocolate and White Chocolate, both having less than a gram of sugar and 48 calories in a 10g serving.
Got7 Nutrition's Chocolate Chip Topping has grown to three flavors this month, with those original chocolate-based options being joined a sweet and salty Caramel Topping. The macros on this one are the same as the original flavors, with a 10g serving providing 600mg of protein, 5.6g of carbohydrates, only 800mg of sugar, 3.4g of fat, for a total calorie count of 48.
The all-new Caramel Topping is out and available now in Got7 Nutrition's local European market in retailers and soon to be the brand's own website in 175g tubes.